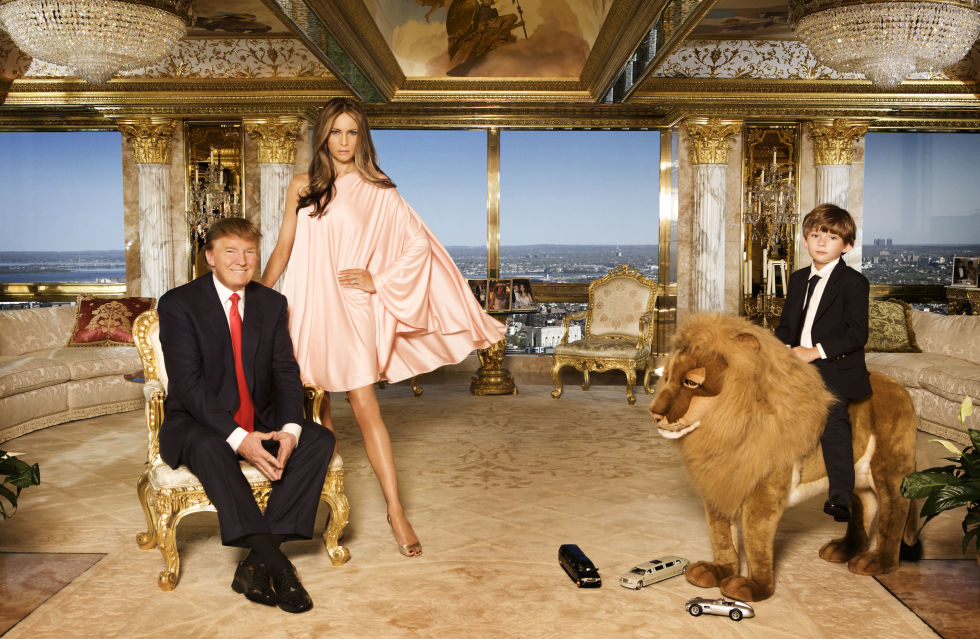 The 1970s: Watergate, malaise, gas lines, etc. 
Ah, the good old days.
Elizabeth Drew, the great Nixon Era reporter has written also of this moment's bookend scandal–likely the biggest political misconduct in our nation's history–arguing that a consensus must slowly be built among both parties before an impeachment possible–or even desirable. 
In a vacuum, that's right. Except we live in far more fractious times, with the country riven pretty strictly among party lines, apart from some resolute Never Trumpers on the right. The Mueller firing will likely come and so may pardons, with Republicans still unmoved to act, the retention of power more important than even nation. Just consider Newt Gingrich, who once compared Ronald Reagan to Neville Chamberlain for merely meeting with Mikhail Gorbachev but now serves as an enthusiastic apologist for an actual Kremlin stooge. 
That's why authoritarianism is a real threat. Not due to soft spots in the Constitution or the great power of the office of the President, but because normal governance has already ceased. In one fashion or another, Trump will go down. Will America as well? That depends. This era isn't the 1970s nor the 1930s despite resembling at moments an unholy amalgam of the two. An X factor is present that represents the response of the populace to a White House run amok.
Two excerpts follow.
---
From Timothy Snyder's Guardian piece "Trump Is Ushering In a Dark New Conservatism":
Thus the nostalgic moment for this White House is not the 1950s, usually recalled warmly by American conservatives, but the dreadful 1930s, when fascists of the new right defeated conservatives of the old right in Europe. Whatever one might think of conservative nostalgia for the 1950s, it is notable for what it includes: American participation in the second world war and the beginnings of the American welfare state. For conservatives, it all went wrong in the 1960s. 

For the Trump administration, it all went wrong rather earlier: in the 1940s, with the fight against fascism and the New Deal. Stephen Bannon, who promises us new policies "as exciting as the 1930s", seems to want to return to that decade in order to undo those legacies.

He seems to have in mind a kleptocratic authoritarianism (hastened by deregulation and the dismantlement of the welfare state) that generates inequality, which can be channeled into a culture war (prepared for by Muslim bans and immigrant denunciation hotlines). Like fascists, Bannon imagines that history is a cycle in which national virtue must be defended from permanent enemies. He refers to fascist authors in defense of this understanding of the past.•
---
From "We're On the Brink Of an Authoritarian Crisis" by Brian Beutler of the New Republic:
Should Trump fire Mueller, with the tacit assent of Republicans in Congress and the DOJ leadership, there will be little recourse. It is feasible (though difficult) to imagine a GOP House and Senate passing an independent counsel statute to restore Mueller to his job; it is nearly impossible to imagine them doing so by veto-proof margins. And should Trump pardon himself and his inner circle, it is dispiritingly easy to imagine Republicans reprising their familiar refrain: The president's power to pardon is beyond question.

If this crisis unfolds as depicted here, the country's final hope for avoiding a terminal slide into authoritarianism would be the midterm election, contesting control of a historically gerrymandered House of Representatives. That election is 16 months away. Between now and then, Trump's DOJ and his sham election-integrity commission will seek to disenfranchise as many Democratic voters as possible, while the president himself beseeches further foreign interference aimed at Democratic candidates. Absent the necessary sweep, everything Trump will have done to degrade our system for his own enrichment and protection will have been ratified, and a point of no return will have been crossed.•
Tags: Brian Beutler, Timothy Snyder