Was looking at Public Domain Review and came across the famous photo above of early nature photographer Richard Kearton carrying a taxidermy ox which had been hollowed out to allow him or his brother, Cherry, to hide inside with a camera to achieve just the right image of one bird or another. (The lens protruded through a hole in the ox's head.)
The proto-Attenborough siblings, whose brilliant careers began in the late 19th century, were the first, in 1892, to secure a shot of a bird's nest with eggs. Their cumbersome, inconvenient tools necessitated that they be athletes, daredevils and magicians, Houdinis not interested in breaking free but in a kind of capture.
In 1931, George Currie of the Brooklyn Daily Eagle reviewed a just-published book by Cherry, The Island of Penguins, about the months he and his second wife, opera soprano Ada Forrest, spent among the strange and beautiful black-footed birds.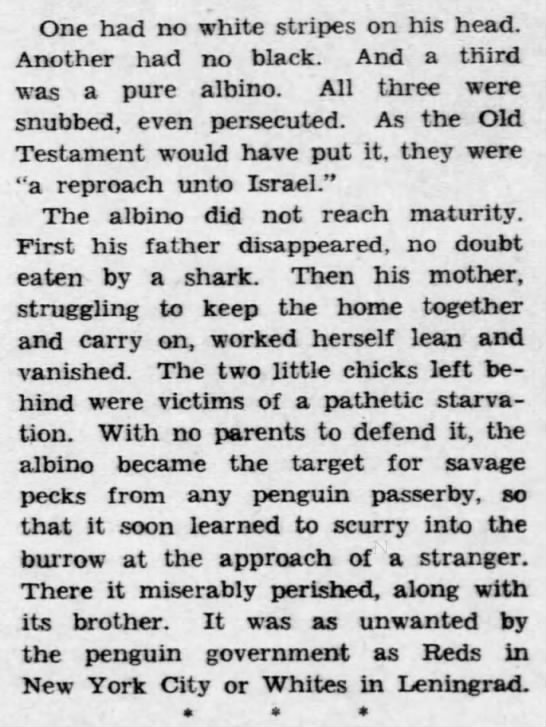 Tags: Cherry Kearton, Richard Kearton