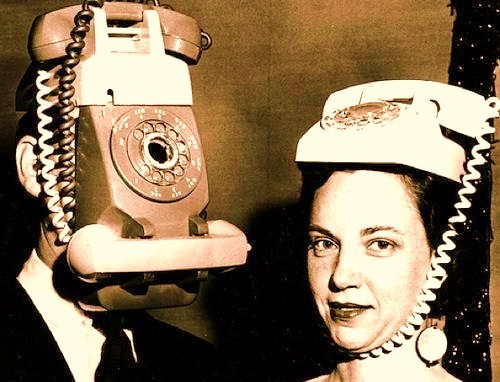 I'm given pause when someone compares the Internet to the printing press because the difference of degree between the inventions is astounding. For all the liberty Gutenberg's contraption brought to the printed word, it was a process that overwhelmingly put power into the hand of disparate professionals. Sure, eventually with Xeroxes, anyone could print anything, but the vast majority of reading material produced was still overseen by professional gatekeepers (publishers, editors, etc.) who, on average, did the bidding of enlightenment.
By 1969, Glenn Gould believed the new technologies would allow for the sampling, remixing and democratization of creativity, that erstwhile members of the audience would ultimately ascend and become creators themselves. He hated the hierarchy of live performance and was sure its dominance would end. "The audiences [will] become the performer to a large extent," he predicted. He couldn't have known how right he was.
The Web has indeed brought us a greater degree of egalitarianism than we've ever possessed, as the centralization of media dissipated and the "fans" rushed the stage to put on a show of their own. Now here we all are crowded into the spotlight, a turn of events that's been both blessing and curse. The utter democratization and the filter bubbles that have attended this phenomenon of endless channels have proven paradoxically (thus far) a threat to democracy. It's acknowledged even those who've been made billionaires by these new tools that "the Internet is the largest experiment involving anarchy in history," though they never mention when some semblance of order might return.
In Stephen Fry's excellent recent Hay Festival lecture "The Way Ahead" (h/t The Browser), the writer and actor spoke on these same topics and other aspects of the Digital Age that are approaching with scary velocity. Like a lot of us, he was an instant convert to Web 1.0, charmed by what it delivered and awed by its its staggering potential. Older, wiser and sadder for his knowledge of what's come to pass, Fry tries to foresee what is next in a world in which 140 characters cannot only help topple tyrants but can create them as well, knowing that the Internet of Things will only further complicate matters. Odds are life may be greater and graver. He offers one word of advice: Prepare.
An excerpt: 
Gutenberg's printing revolution, by way of Das Kapital and Mein Kampf, by way of smashed samizdat presses in pre-Revolutionary Russia, by way of The Origin of Species and the Protocols of the Elders of Zion, by way of the rolling offset lithos of Fleet Street, Dickens, Joyce, J. K. Rowling, Mao's Little Red Book and Hallmark greetings cards brought us to the world into which all of us were born, it brought us, amongst other things – quite literally – here to Hay-on-Wye. I started coming to this great festival before the word Kindle had a technological meaning, when an "e-book" might be a survey of 90s Rave drug Culture, or possibly an Ian McMillan glossary of Yorkshire Dialect.

Printed books haven't gone away, indeed, we are most of us I suspect, pleased to learn how much they have come roaring back, in parallel with vinyl records and other instances of analogue refusal to die. But the difference between an ebook and a printed book is as nothing when set beside the influence of digital technology as a whole on the public weal, international polity and the destiny of our species. It has embedded itself in our lives with enormous speed. If you are not at the very least anxious about that, then perhaps you have not quite understood how dependent we are in every aspect of our lives – personal, professional, health, wealth, transport, nutrition, prosperity, mind, body and spirit.

The great Canadian Marshall McLuhan –– philosopher should one call him? – whose prophetic soul seems more and more amazing with each passing year, gave us the phrase the 'Global Village' to describe the post-printing age that he already saw coming back in the 1950s. Where the Printing Age had 'fragmented the psyche' as he put it, the Global Village – whose internal tensions exist in the paradoxical nature of the phrase itself: both Global and a village – this would tribalise us, he thought and actually regress us to a second oral age. Writing in 1962, before even ARPANET, the ancestor of the internet existed, this is how he forecasts the electronic age which he thinks will change human cognition and behaviour:

"Instead of tending towards a vast Alexandrian library the world will become a computer, an electronic brain, exactly as in an infantile piece of science fiction. And as our senses go outside us, Big Brother goes inside. So, unless aware of this dynamic, we shall at once move into a phase of panic terrors, exactly befitting a small world of tribal drums, total interdependence, and superimposed co-existence. […] Terror is the normal state of any oral society, for in it everything affects everything all the time. […] In our long striving to recover for the Western world a unity of sensibility and of thought and feeling we have no more been prepared to accept the tribal consequences of such unity than we were ready for the fragmentation of the human psyche by print culture."

Like much of McLuhan's writing, densely packed with complex ideas as they are, this repays far more study and unpicking than would be appropriate here, but I think we might all agree that we have arrived at that "phase of panic terrors" he foresaw.•
Tags: Stephen Fry