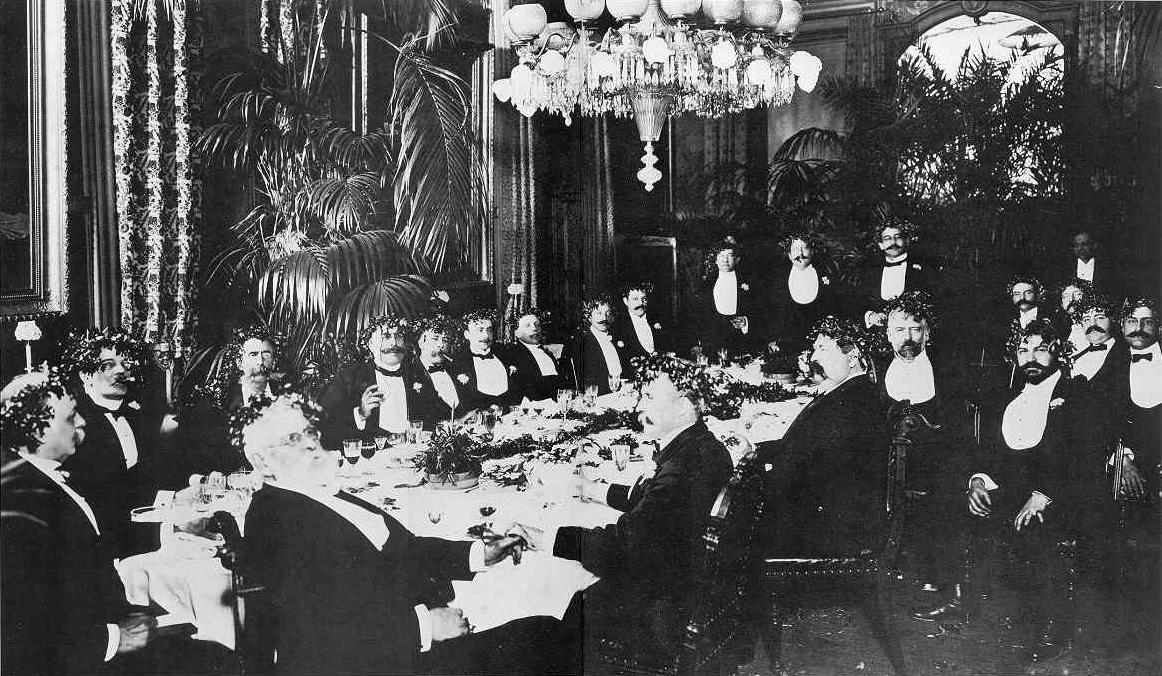 Yawning wealth inequality breeds suspicion for haves and have-nots alike.
Many among today's Silicon Valley super-rich and deep-pocketed folks are increasingly convinced U.S. society may collapse and are working accordingly on plans to allow them to ride out the storm. Escaping an American nightmare isn't just for Peter Thiel anymore, as some of his peers are purchasing wooded acreage, stocking up on gold coins and learning survival skills. Prepping 2.0 is for the money makers more than the Jim Bakkers.
What could be spooking them so? We now have more guns than people, traditional institutions are under siege, wealth inequality is spiraling out of control, political polarization has reached its zenith, climate change is worsening, a seeming sociopath is in the White House and tens of millions of citizens are looking for someone, anyone, to blame. Doesn't sound like a menu for a Sunday picnic.
In a recent New Yorker piece, Evan Osnos reported on the financial elite readying themselves for the big withdrawal. One retired financial-industry lobbyist told him: "Anyone who's in this community knows people who are worried that America is heading toward something like the Russian Revolution."
In 1905, when New York City had nearly a thousand millionaires, seemingly everyone wanted to part them from their money. Cranks would frequently write a jaw-dropping number on a piece of scrap paper and expectantly hand it to a bank teller, believing it was a sure thing. They were escorted from the building–and often sent to Bellevue. But in the waning days of the Gilded Age, some took things a step further, paying unannounced visits to the well-to-do in their mansions. The deep-pocketed were shaken, and precautions were taken, which included cannons, howitzers and fatal electric shocks.
From an article in the November 12, 1905 New York Times:
…The Morosini mansion at Riverdale-on-the-Hudson is equipped with very extraordinary and picturesque apparatus as a proof against burglars and other unwelcome visitors. Several small-bore cannon and sundry howitzers are planted around the house, each piece of ordinance being connected with the house by an electric wire.

Whenever occasion demands, a button may be pressed inside the mansion, and any one or all of the cannon can be fired off. In addition to this novel safeguard the grounds surrounding the mansion can be illuminated by means of electric bulbs scattered thickly among the trees and shrubbery.

Recently there was occasion one night for the police to answer a call from the Morosini mansion, two servants having become obstreperous. As the vehicle containing two officers from the King's Bridge Station passed through the gate, the lawn for a hundred feet about suddenly burst into light. Adjacent trees glowed with a hundred dazzling flashes. Surprised, the officers came to an abrupt halt. But presently continuing on toward the house, every foot of the way was similarly illuminated, lights budding everywhere, making the grounds almost as brilliant as day. During a subsequent survey of the premises the police learned that all the windows on the ground floor were connected with heavily charged electric wires. When the family retires a switch is turned on, and any one attempting to open a window from the outside is apt to be fatally shocked.•