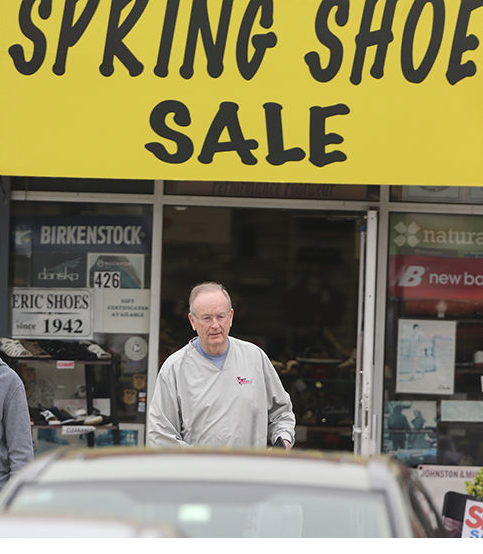 • Michael Wolff, a dreadful man, writes about Bill O'Reilly, a dreadful man. It's what you'd expect.
• Response to Andrew Sullivan's appallingly stupid take on race in America.
• Masha Gessen considers the ramifications of a U.S. military coup.
• Thoughts on Russiagate from Watergate accomplice John Dean.
• In purple Pennsylvania, Trump support has weakened but not collapsed.
• David Grann includes All the President's Men among his top True Crime titles.
• Life is cheap today in America, and cheap is often expensive.
• Rachel Nuwer wonders if Western society is headed for collapse.
• Alexei Navalny explains why Putin terrorizes the elites of his inner circle.
• Steve Wozniak believes Apple and Facebook will be bigger in 2075.
• Online stars in China are investing heavily in surgical "perfection."

• It's best to never waste precious moments reading celebrity profiles.
• Old Print Article: Maxwell Bodenheim murdered in Bowery flophouse. (1954)
• A brief note from 1934 about gangster John Dillinger's remains.
• This week's Afflictor keyphrase searches: Jose Canseco on killer robots, etc.