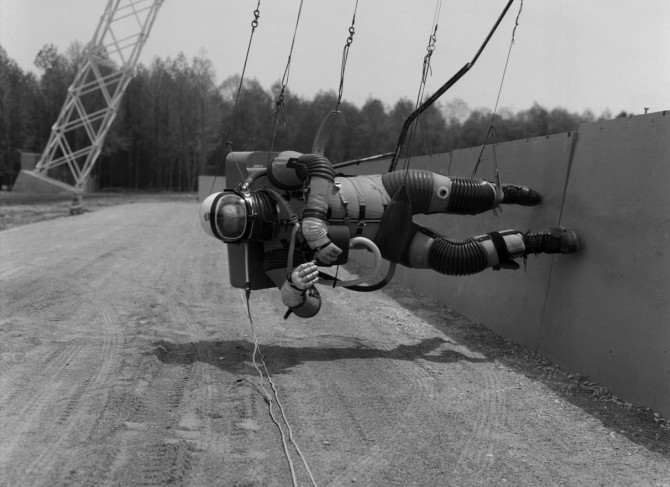 Steve Wozniak's views have evolved quickly in regards to the existential threat of intelligent machines. In early 2015, he told the Australian Financial Review that "computers are going to take over from humans, no question." The future is "very bad for people," he warned. Just a few months later, Homo sapiens received an upgrade from the Apple co-founder, who said AI would keep us around as "family pets," even if they were making all the crucial decisions.
Two years on, Wozniak has learned to stop worrying and love the bomb. On Monday, he said this on CNBC: "I've totally changed my mind — We aren't talking about artificial intelligence that sits down and says, 'What is my life in the world? What do I have as obstacles? How do I solve them? What should I solve?'," Wozniak said. "Only humans do that."
Well, that's a relief. In the same week, I successfully filed my taxes and found out my species wasn't doomed. Nice.
The Woz granted an interview to USA Today in advance of this weekend's Silicon Valley Comic Con, with it's forward-thinking theme: "The Future of Humanity: Where Will We Be in 2075?"  In that year, the computer programmer believes Apple, Facebook and Google and will be even bigger and more formidable corporations and cities will sprout up in heretofore uninhabitable deserts. Neither seems plausible.
An excerpt:
Woz shared some other predictions on what type of planet we can expect in 2075:

— New cities. Deserts could be ideal locations for cities of the future, designed and built from scratch, according to Wozniak. There, housing problems will not exist and people will shuttle among domed structures. Special wearable suits will allow people to venture outside, he said.

— The influence of artificial intelligence. Within all cities, AI will be ubiquitous, Wozniak says. Like a scene straight from the movie Minority Report, consumers will interact with smart walls and other surfaces to shop, communicate and be entertained. Medical devices will enable self-diagnosis and doctor-free prescriptions, he says. "The question will be ethical, on whether we can eliminate the need for physicians," he says.

— Mars colony. Woz is convinced a colony will exist on the Red Planet. Echoing the sentiments of Amazon CEO Jeff Bezos, whose Blue Origin start-up has designs on traveling to Mars, Wozniak envisions Earth zoned for residential use and Mars for heavy industry.

— Extraterrestrials. With apologies to those who believe in aliens, Wozniak says there is a "random chance" that Earthlings will communicate with another race. "It's worth trying," he says, "but I don't have high hopes."•
Tags: Steve Wozniak