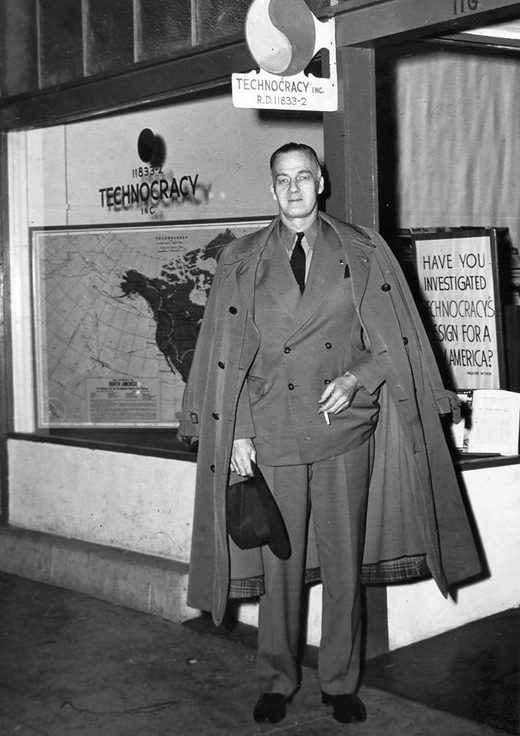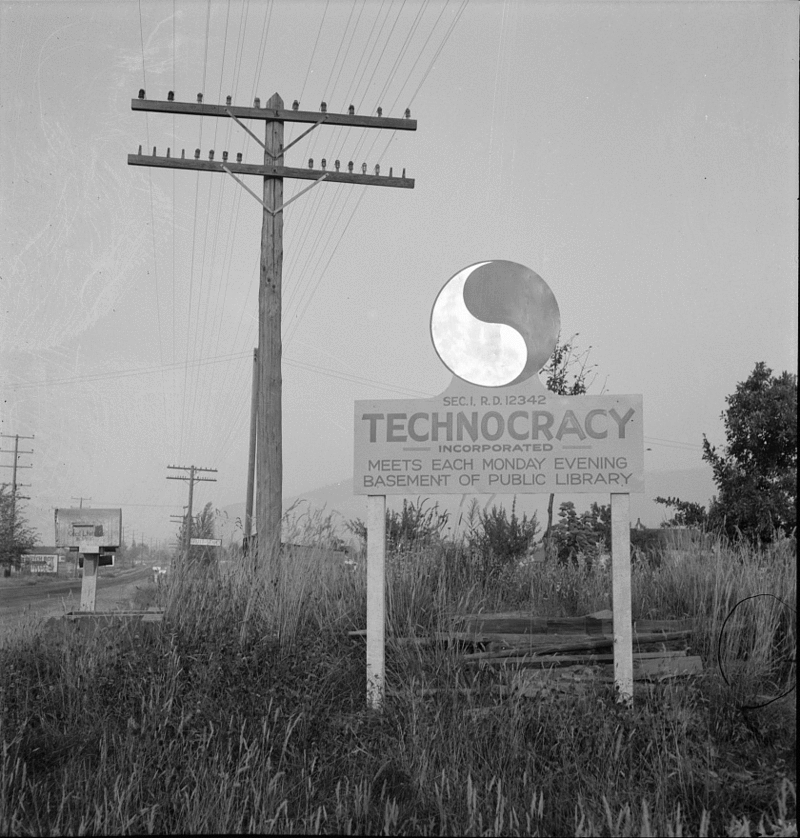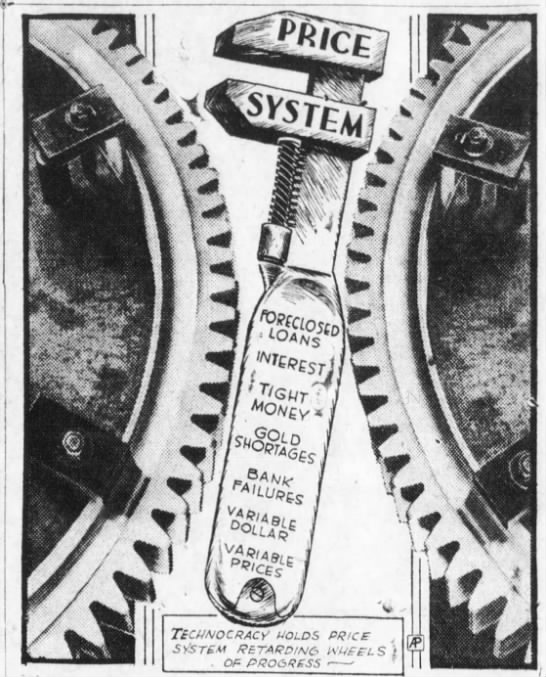 In the early 1930s, a shadowy figure named Howard Scott suddenly became a sensation in media and political circles when he announced American society was to collapse within 18 months. He wasn't a theologian but a technocrat, and he warned that machine labor was poised to bring about universal unemployment. In the dark and desperate early days of the Great Depression, his secular sermon, colored by totalitarian overtones, was widely received.
While Scott's credentials as a master engineer were more than greatly exaggerated, he didn't allow a lack of paperwork to restrain his ambitions, arguing that he and a team of technocrats should run a new North American superstate, using facts and figures and numbers and math to do the job that politicians had traditionally handled. The result, it was promised, would be a radical abundance. In California alone, the movement soon boasted over a million members who wore gray suits, drove gray cars and "replaced their names with numbers, such as '1x1809x56.'"
America somehow crept from the Dust Bowl in one piece and Scott was more or less defrocked, but his ideas, an odd mixture of populism and anti-government impulses, still resound today, from the campaign trail to Silicon Valley, for better or worse.
An article in the January 1, 1933 Brooklyn Daily Eagle endeavored to unmask Scott.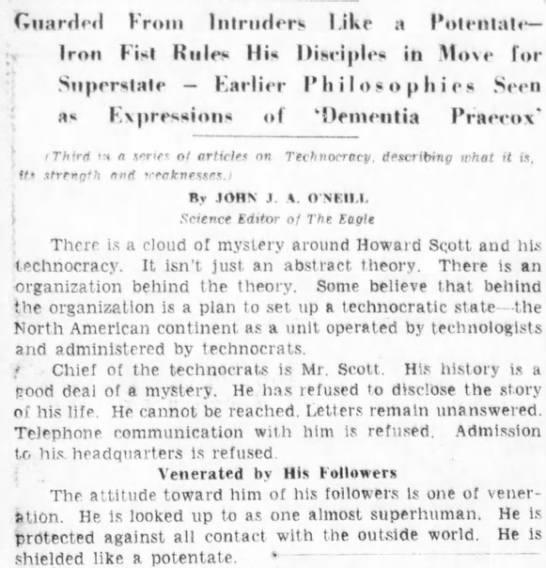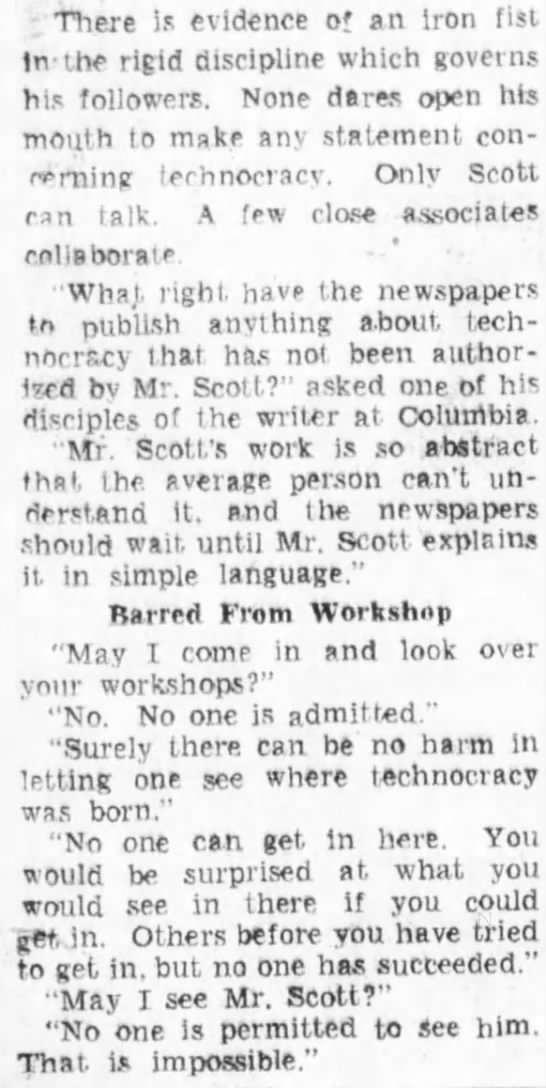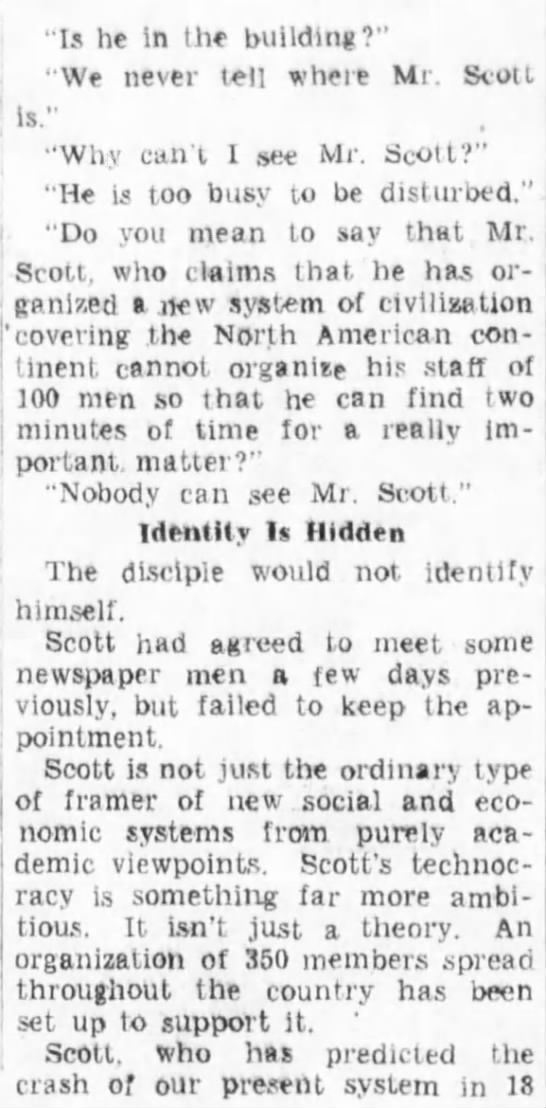 Tags: Howard Scott