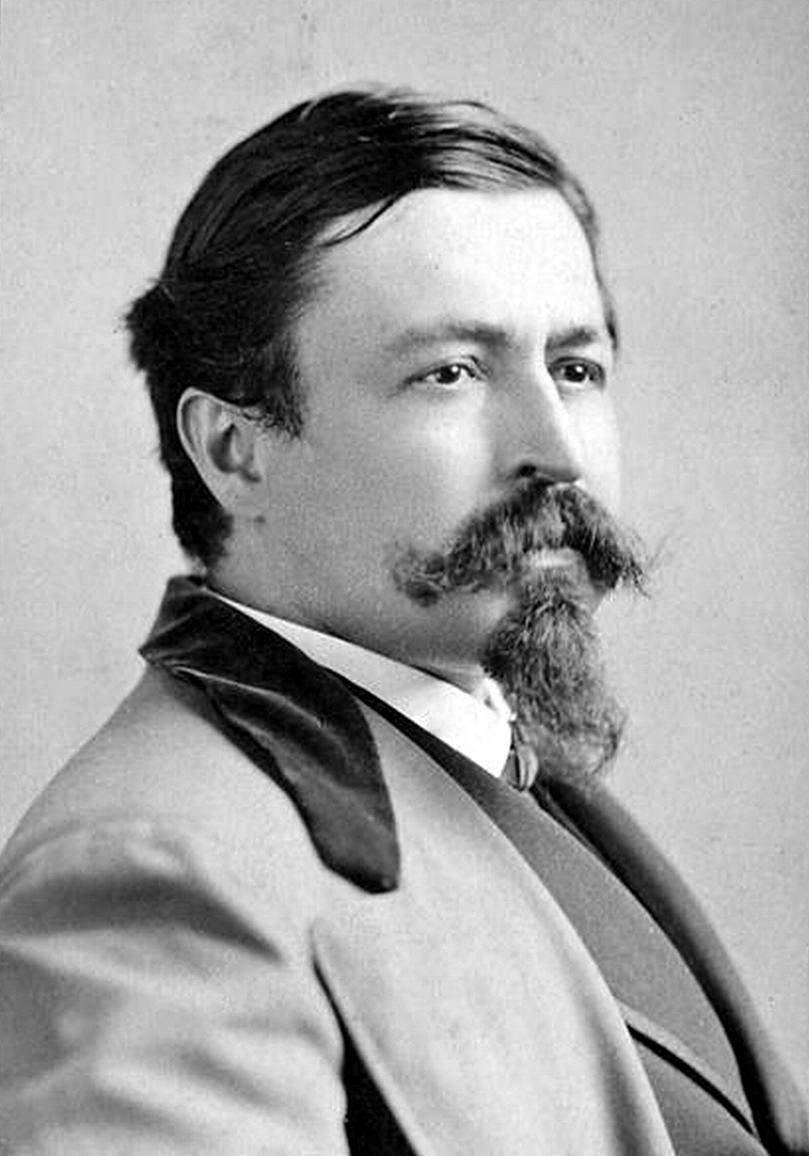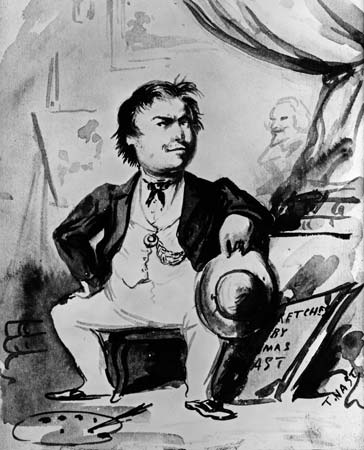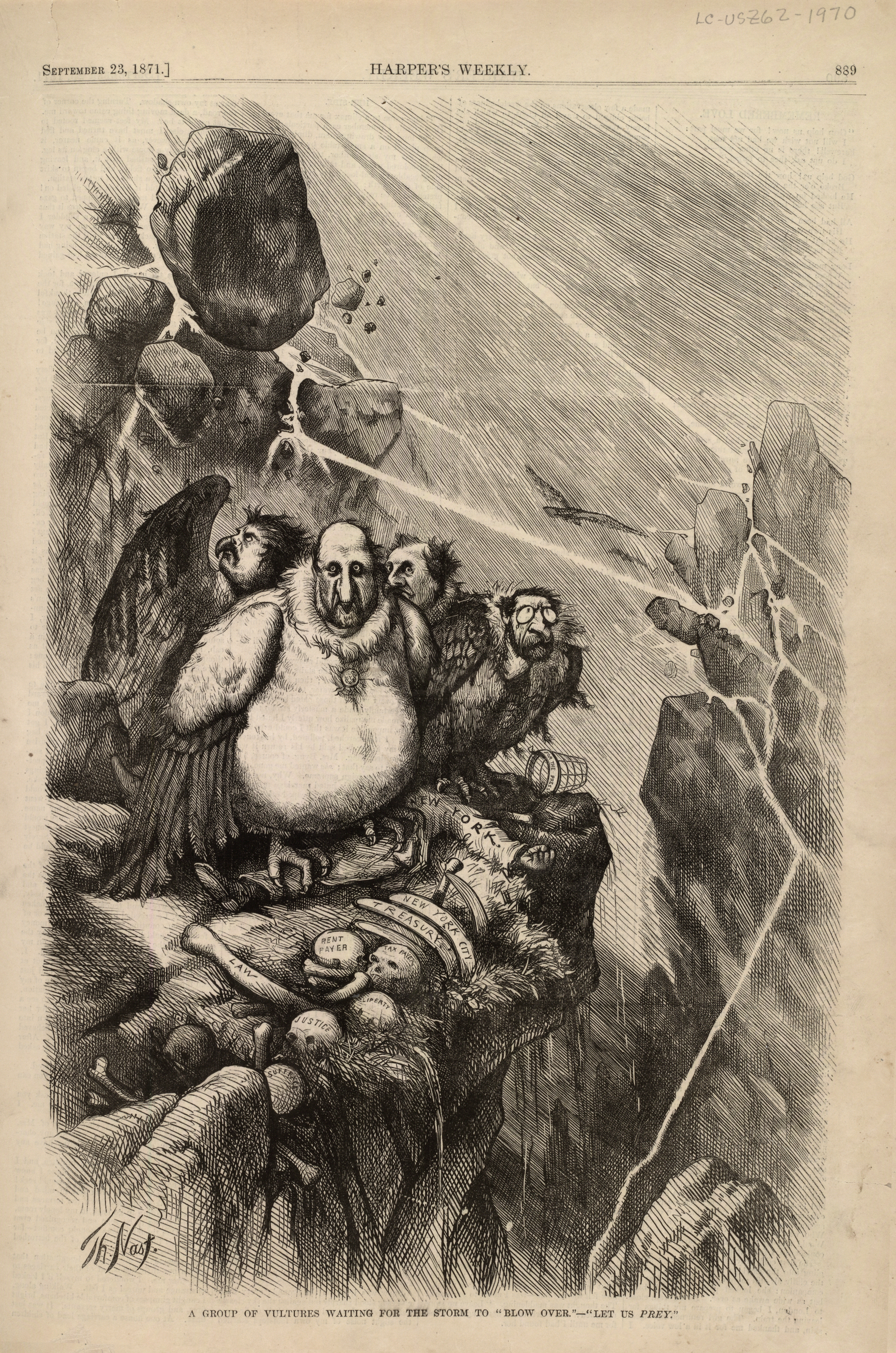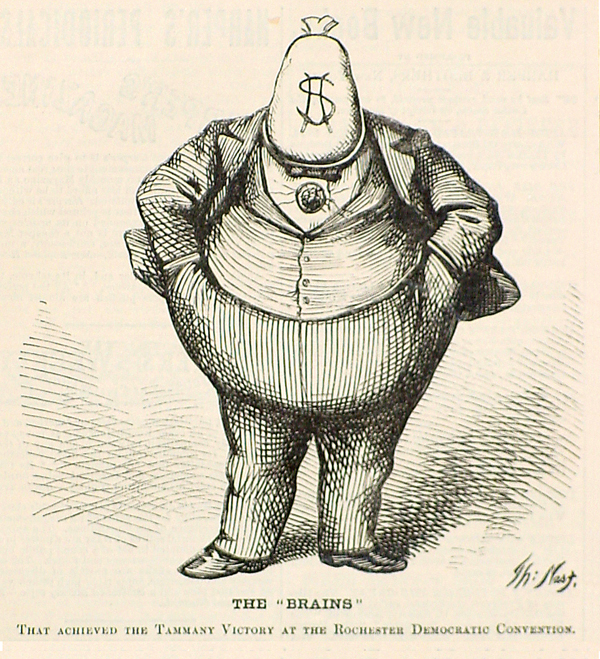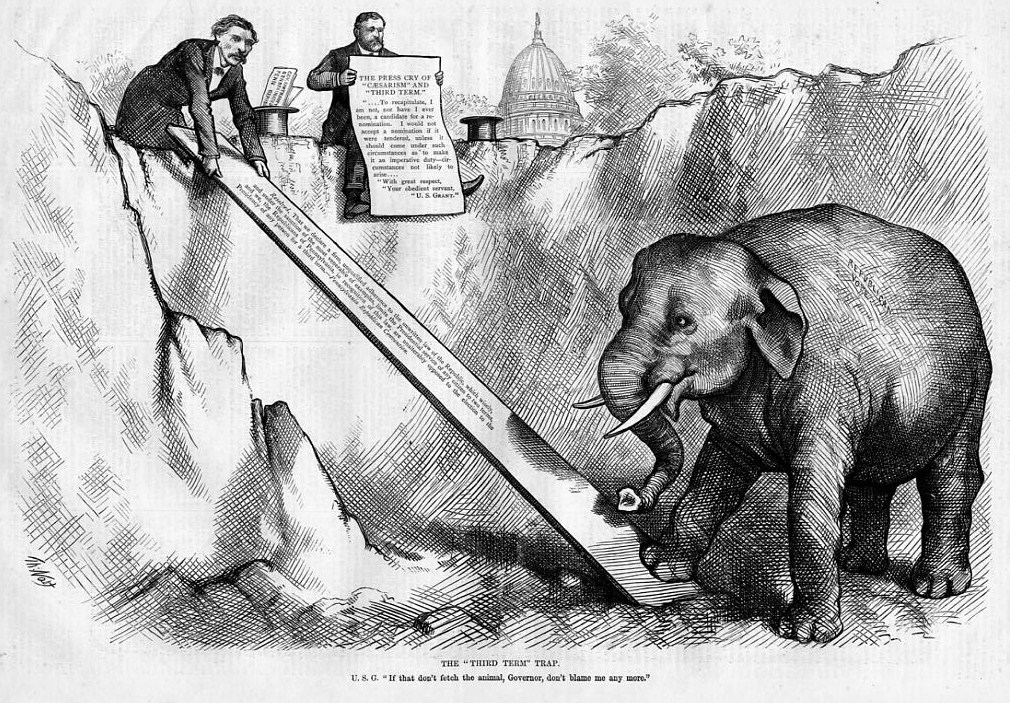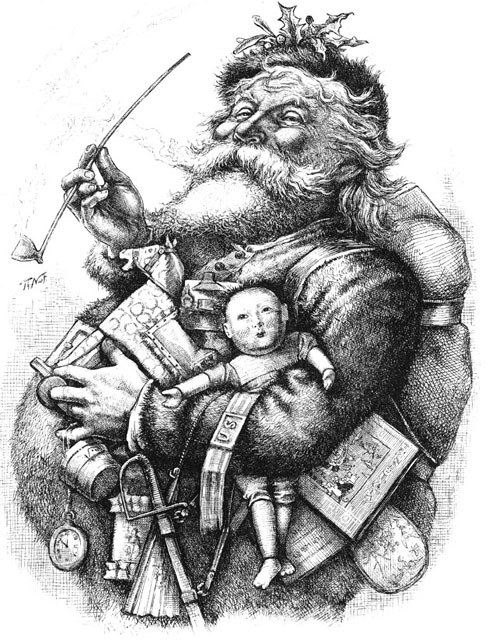 All manner of larger-than-life 19th-century Americans struggled financially in that century despite their great celebrity. P.T. Barnum lost everything. Edgar Allen Poe never had anything. Mathew Brady was turned away from easy street despite having in his possession the photographic history of the Civil War.
Thomas Nast suffered a similar fate. As Poe was to the short story, Nast was to the political cartoon: The father, more or less, of the U.S. version of an enduring genre that has survived numerous technological and media shifts. He was wildly influential into the 1880s, credited in the previous decade with helping to bring down the corrupt Boss Tweed and his Tammany Hall cohorts, as well as responsible for creating the Republican elephant symbol and the popular visual concept of Santa Claus. Nast was ahead of his time as an abolitionist and integrationist, though he wasn't perfect in regards to race and ethnicity, repeatedly displaying in his drawings a fervent anti-Irish strain, for whatever reason.
Despite wide renown and handsome paydays, Nast went broke in 1884 after investing his wealth in a brokerage firm operated by a swindler. He never really recovered. By the time of his death in 1902, the artist was referred to as "once famous" and, having been forced to push his pencil aside, was employed as Consul General to Ecuador, essentially a gift position from President Roosevelt, a longtime fan of his work.
The cartoonist's death from yellow fever was reported in the Brooklyn Daily Eagle.

Tags: Thomas Nast