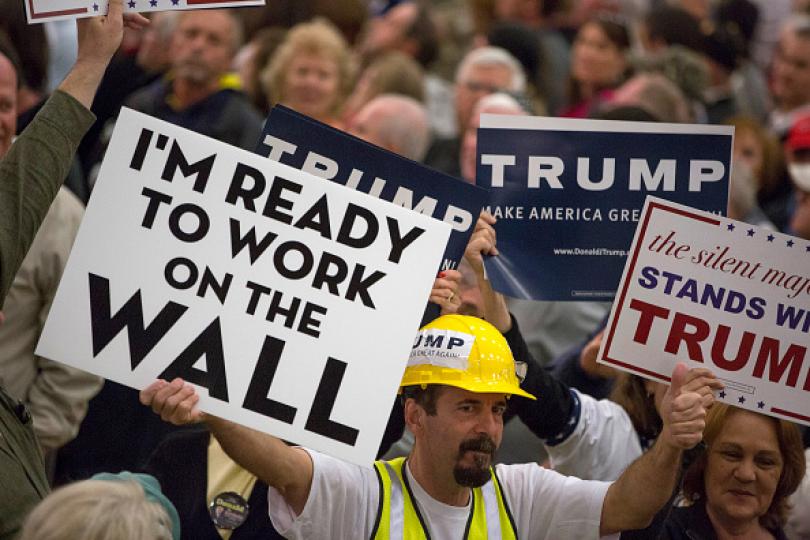 Better governance was not the goal of the most recent American Presidential election.
Pundits on the Left (and many on the Right) have been excoriated as "out-of-touch" for not believing Trump could win the election, though the candidate himself was said to have thought he had little chance on Election Day. The two main reasons why so many high-information voters and members of the punditry felt he had little chance for victory: 1) Basically sane and decent people didn't want to believe their fellow citizens would stoop to supporting a bigoted demagogue who was wholly unsuited for the position, and 2) Many traditionally astute observers judged the campaign based on who had better policies when anger was really all that counted this time. It was a populist revolt, which is always based more on emotion than rational thought.
Personally, I believed Clinton would win by five or six points nationally, taking the popular vote and electoral college, until James Comey insinuated himself, at which point it seemed it would be a dead heat. When the FBI concludes investigating Trump and his associates for possible treason, the department itself needs to be examined for its outrageous actions and how outsiders to the organization, like Rudy Giuliani, seemed to know ahead of time about its coming October surprise.
From Simon Kuper's Financial Times piece on the perils of populism:
All populist movements now offer some version of "Lock her up!". Pim Siegers, a village councillor for the far-left Dutch Socialist Party, told me that when he tried to convince people that the populist Geert Wilders wouldn't solve their problems, they often replied: "We know. But 'they' — the elite — don't like him." Voting populist is often simply a way to punish elites. One campaign poster during last year's Brexit referendum urged, beneath a picture of the grinning politicians David Cameron and George Osborne: "Wipe the smile off their faces. Vote Leave." No matter that voting Leave might make you worse off; at least it would hurt the elite too. Similarly, many poor Americans wanted to abolish Obamacare chiefly to punish Barack Obama.

Liberals still often delude themselves that today's political battle is about which side has better solutions. When Trump proposes killing off the National Endowment for the Arts, liberals counter that the NEA costs taxpayers a pittance (less, for instance, than Trump's weekend trips to his Mar-a-Lago resort). But smart policymaking isn't the point. Trashing the NEA punishes liberals.

Populist leaders act out revenge fantasies for people who feel slighted. Hence that quintessential populist persona (which Trump incarnates): the troll. Trump being Trump, he sometimes turns the dial up to 11 and goes from punishment to sadism, as in his odes to waterboarding.

The joy of punishment goes back to the Old Testament, but Randy Newman captured it beautifully in his 1988 satirical song "I Want You To Hurt Like I Do" ("One thing we all have in common/ And it's something everyone can understand/ All over the world sing along… "). Newman wrote the song as a counter to "We Are the World", the liberal-solutions anthem. American conservatives understand the joy of punishment. •
Tags: Donald Trump, James Comey, Rudy Giuliani, Simon Kuper