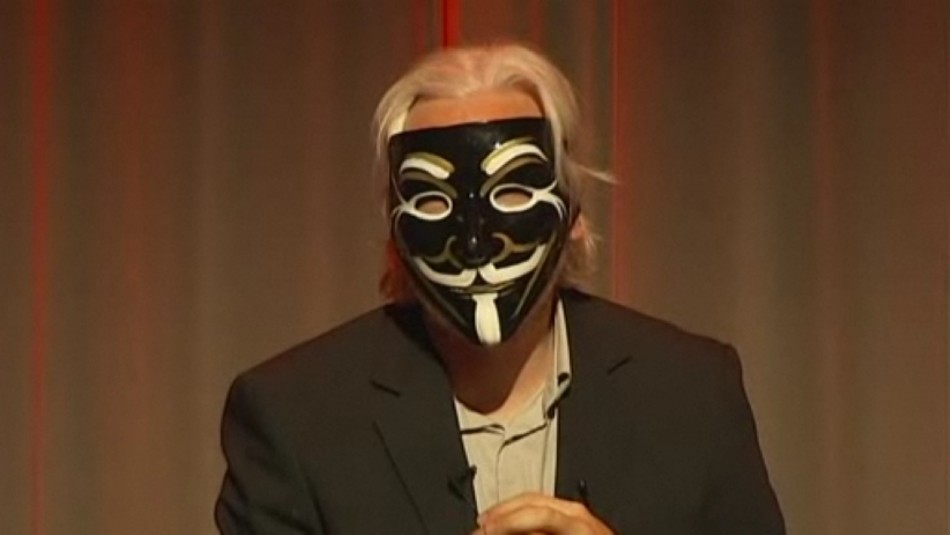 An unqualified sociopath was elected President of the United States with the aid of the FBI, fake news, Russian spies, white supremacists and an accused rapist who's holed up inside the Ecuadorian embassy in London to avoid arrest. Writing that sentence a million times can't make it any less chilling.
WikiLeaks' modus operandi over the last couple of years probably wouldn't be markedly different if it were in the hands of Steve Bannon rather than Julian Assange, so it's not surprising the organization leaked a trove of (apparently overhyped) documents about CIA surveillance just as Trump was being lambasted from both sides of the aisle for baselessly accusing his predecessor for "wiretapping." The timing is familiar if you recall that WikiLeaks began releasing Clinton campaign emails directly after the surfacing of a video that recorded Trump's boasts of sexual assault. With all this recent history, is it any surprise Assange mockingly described himself as a "deplorable" when chiding Twitter for refusing verify his account?
The decentralization of media, with powerful tools in potentially every hand, has changed the game, no doubt. We're now in a permanent Spy vs. Spy cartoon, though one that isn't funny, with feds and hackers permanently at loggerheads. Which side can do the most damage? Voters have some recourse in regards to government snooping but not so with private-sector enterprises. In the rush to privatize and outsource long-established areas of critical services, from prisons to the military to intelligence work, we've also dispersed dangers.
From Sue Halpern's New York Review of Books piece "The Assange Distraction":
In his press conference, Assange observed that no cyber weapons are safe from hacking because they live on the Internet, and once deployed are themselves at risk of being stolen. When that happens, he said, "there's a very easy cover for any gray market operator, contractor, rogue intelligence agent to take that material and start a company with it. Start a consulting company, a hacker for hire company." Indeed, the conversation we almost never have when we're talking about cyber-security and hacking is the one where we acknowledge just how privatized intelligence gathering has become, and what the consequences of this have been. According to the reporters Dana Priest, Marjorie Censer and Robert O'Harrow, Jr., at least 70 percent of the intelligence community's "secret" budget now goes to private contractors. And, they write, "Never before have so many US intelligence workers been hired so quickly, or been given access to secret government information through networked computers. …But in the rush to fill jobs, the government has relied on faulty procedures to vet intelligence workers, documents and interviews show." Much of this expansion occurred in the aftermath of the September 11 attacks, when the American government sought to dramatically expand its intelligence-gathering apparatus.

Edward Snowden was a government contractor; he had a high security clearance while working for both Dell and for Booz, Allen, Hamilton. Vault 7's source, from what one can discern from Assange's remarks, was most likely a contractor, too. The real connection between Snowden's NSA revelations and an anonymous leaker handing off CIA malware to WikiLeaks, however, is this: both remind us, in different ways, that the expansion of the surveillance state has made us fundamentally less secure, not more.

Julian Assange, if he is to be believed, now possesses the entire cyber-weaponry of the CIA. He claims that they are safe with him while explaining that nothing is safe on the Internet. He says that the malware he's published so far is only part of the CIA arsenal, and that he'll reveal more at a later date. If that is not a veiled threat, then this is: Assange has not destroyed the source codes that came to him with Vault 7, the algorithms that run these programs, and he hasn't categorically ruled out releasing them into the wild, where they would be available to any cyber-criminal, state actor, or random hacker. This means that Julian Assange is not just a fugitive, he is a fugitive who is armed and dangerous.•
Tags: Julian Assange, Sue Halpern