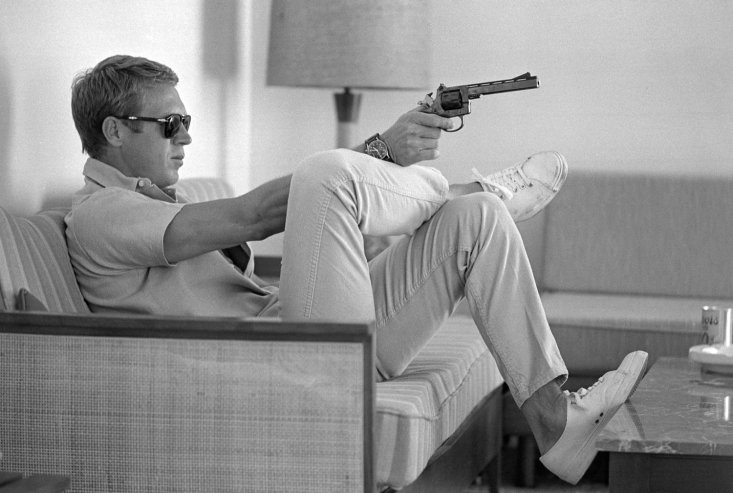 In the latest round of what may be gamesmanship between the American Intelligence Community and Russia, Wikileaks released information about purported CIA spying techniques, which included, among other tricks of the trade, a way to remotely hack smart televisions so that the watchers would become the watched. Such methods should surprise no one.
What does startle me is how receptive Americans are to being watched, as if in this decentralized media age, we've accepted, finally and completely, that all the world actually is a stage. It goes far beyond the way we revel in the modern freak show of Reality TV or allow social networks access to our private lives in return for a cheap platform on which to peddle our personalities. As sensors and microchips proliferate, we're gradually turning every object into a computer from which we can be monitored and quantified. Big Brother will eventually have several siblings in every room. The shock is that we're so willing to be members of this non-traditional family.
Chance the Gardner was all of us when he said, "I like to watch." Apparently, we also like to be watched.
The opening of Sapna Maheshwari's smart New York Times piece on the topic:
While Ellen Milz and her family were watching the Olympics last summer, their TV was watching them.

Ms. Milz, 48, who lives with her husband and three children in Chicago, had agreed to be a panelist for a company called TVision Insights, which monitored her viewing habits — and whether her eyes flicked down to her phone during the commercials, whether she was smiling or frowning — through a device on top of her TV.

"The marketing company said, 'We're going to ask you to put this device in your home, connect it to your TV and they're going to watch you for the Olympics to see how you like it, what sports, your expression, who's around,'" she said. "And I said, 'Whatever, I have nothing to hide.'"

Ms. Milz acknowledged that she had initially found the idea odd, but that those qualms had quickly faded.

"It's out of sight, out of mind," she said, comparing it to the Nest security cameras in her home. She said she had initially received $60 for participating and an additional $230 after four to six months.

TVision — which has worked with the Weather Channel, NBC and the Disney ABC Television Group — is one of several companies that have entered living rooms in recent years, emerging with new, granular ways for marketers to understand how people are watching television and, in particular, commercials. The appeal of this information has soared as Americans rapidly change their viewing habits, streaming an increasing number of shows weeks or months after they first air, on devices as varied as smartphones, laptops and Roku boxes, not to mention TVs.

Through the installation of a Microsoft Kinect device, normally used for Xbox video games, on top of participants' TVs, TVision tracks the movement of people's eyes in relation to the television. The device's sensors can record minute shifts for all the people in the room.•
Tags: Sapna Maheshwari