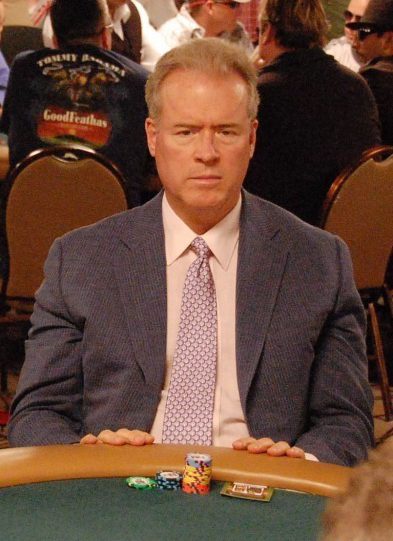 In a vital Guardian article that ties together online-media manipulation, psychological profiling of voters, Trump and Brexit, reporter Carole Cadwalladr follows a byzantine trail that leads to the right-wing machinations of computer scientist and billionaire Robert Mercer, the single biggest donor in the 2016 U.S. Presidential race. 
Mercer, an old friend of fellow anti-government zealots Steve Bannon and Nigel Farage, has often futilely thrown money at his ultra-conservative causes, but when you have that much to wager, you can keep trying until you break the bank. In 2016, he did just that. 
The Renaissance Technologies CEO offered the services of data research firm Cambridge Analytica to both Trump and Leave.EU, which helped them game Facebook and Google in a large-scale way, create extensive individual profiles of citizens and destabilize genuine journalism. It permitted mud to be thrown with precision on both sides of the pond, creating propaganda to fit the Digital Age. As a ranking member of Leave.EU tells the Guardian: "What they were trying to do in the US and what we were trying to do had massive parallels."
Mark Zuckerberg wants us to believe that Facebook, despite its many failings, should play a leading role in saving global democracy, but who will save it from Facebook?
From Cadwalladr:
Which is how, earlier this week, I ended up in a Pret a Manger near Westminster with Andy Wigmore, Leave.EU's affable communications director, looking at snapshots of Donald Trump on his phone. It was Wigmore who orchestrated Nigel Farage's trip to Trump Tower – the PR coup that saw him become the first foreign politician to meet the president elect.

Wigmore scrolls through the snaps on his phone. "That's the one I took," he says pointing at the now globally famous photo of Farage and Trump in front of his golden elevator door giving the thumbs-up sign. Wigmore was one of the "bad boys of Brexit" – a term coined by Arron Banks, the Bristol-based businessman who was Leave.EU's co-founder.

Cambridge Analytica had worked for them, he said. It had taught them how to build profiles, how to target people and how to scoop up masses of data from people's Facebook profiles. A video on YouTube shows one of Cambridge Analytica's and SCL's employees, Brittany Kaiser, sitting on the panel at Leave.EU's launch event.

Facebook was the key to the entire campaign, Wigmore explained. A Facebook 'like', he said, was their most "potent weapon". "Because using artificial intelligence, as we did, tells you all sorts of things about that individual and how to convince them with what sort of advert. And you knew there would also be other people in their network who liked what they liked, so you could spread. And then you follow them. The computer never stops learning and it never stops monitoring."

It sounds creepy, I say.

"It is creepy! It's really creepy! It's why I'm not on Facebook! I tried it on myself to see what information it had on me and I was like, 'Oh my God!' What's scary is that my kids had put things on Instagram and it picked that up. It knew where my kids went to school."

They hadn't "employed" Cambridge Analytica, he said. No money changed hands. "They were happy to help."

Why?

"Because Nigel is a good friend of the Mercers. And Robert Mercer introduced them to us. He said, 'Here's this company we think may be useful to you.' What they were trying to do in the US and what we were trying to do had massive parallels. We shared a lot of information. Why wouldn't you?" Behind Trump's campaign and Cambridge Analytica, he said, were "the same people. It's the same family."•