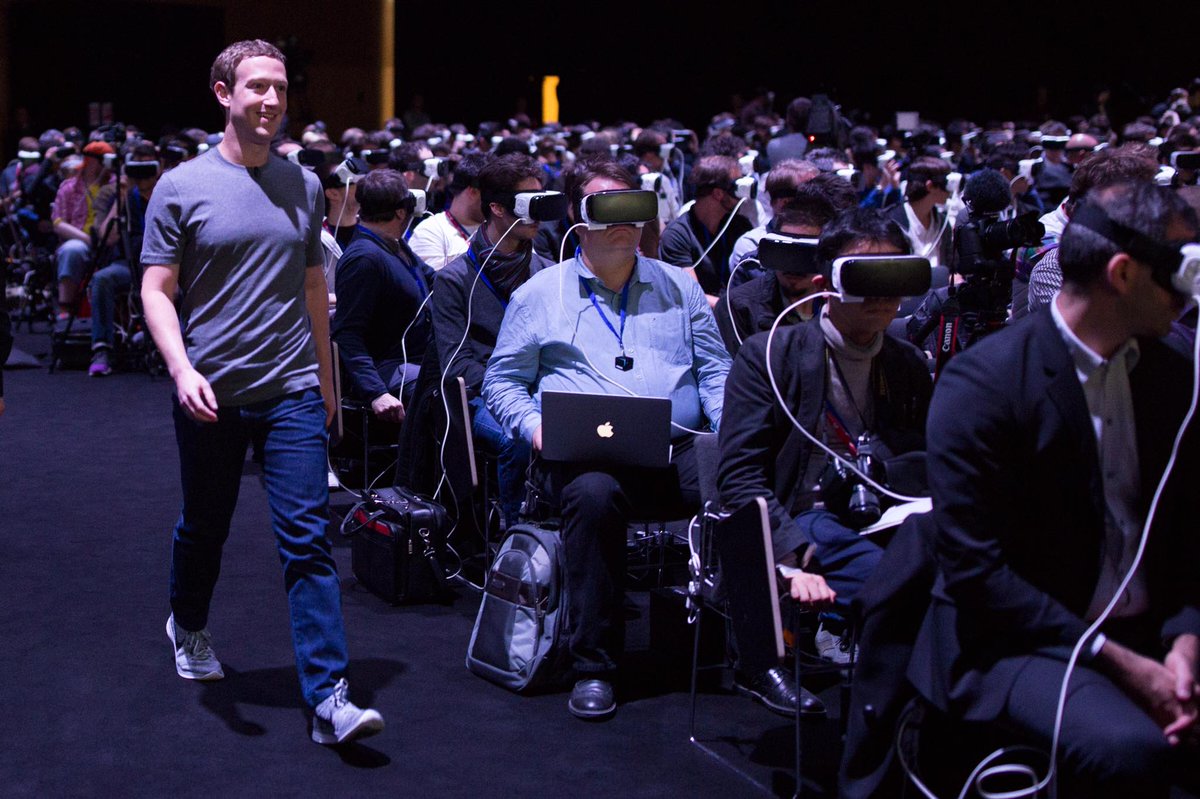 In America, quantity matters.
Peter Thiel's billions has impressed all manner of serious people, economists and social scientists and politicos, dollar signs making them somehow ignore that this "genius" was sure that there were WMDs in Iraq and certain that an unqualified sociopath should lead the nation. He may be smart about business, but he's stupid about life, and it's the kind of stupid that can get people killed. Thiel's a rich man and a poor one.
His fellow Silicon Valley billionaire Mark Zuckerberg is also sanctified for large numbers. Not only does he have oodles of money, but reportedly close to two billion people are active on Facebook, that quasi-nation, which is part surveillance state and also the world's largest sweatshop. 
Despite years of dubious business moves, comments and "social experiments," Zuckerberg may not be a bad person, but he also isn't necessarily a wise one, despite what the shallowest of scoreboards may say. His recent religious revival and 50-state "listening tour" provoked speculation that he'd watched another (perhaps) billionaire celebrity snake his way into the Oval Office and decided he wanted to get into the game. He certainly would be better than Trump, but maybe we should actually elect someone who's qualified?
But why settle for a petty bureaucrat's position like President when you can lord over a multi-national empire?
In Zuckerberg's recent 5,700-word position paper, "Building Global Community," he asserts that his company must lead the way in building an Earth-sized social fabric, something that doesn't take into consideration that a) many of us want no part of Facebook, b) many of the users possess bigoted and anti-social views, c) having for-profit companies play such a role is huge potential for abuses and d) there's no substitute for good government or actual (rather than virtual) political movements. Moreover, social media is as much a bane to democracy as a boon–and that may be a hopeful reading of its effects–so such an initiative may be akin to treating a poisoning victim with more poison.
The opening of Nicholas Carr's outstanding Rough Type post about the Facebook founder's massive missive, which eviscerates its "self-serving fantasy about social relations":
The word "community" appears, by my rough count, 98 times in Mark Zuckerberg's latest message to the masses. In a post-fact world, truth is approached through repetition. The message that is transmitted most often is the fittest message, the message that wins. Verification becomes a matter of pattern recognition. It's the epistemology of the meme, the sword by which Facebook lives and dies.

Today I want to focus on the most important question of all: are we building the world we all want?

It's a good question, though I'm not sure there is any world that we all want, and if there is one, I'm not sure Mark Zuckerberg is the guy I'd appoint to define it. And yet, from his virtual pulpit, surrounded by his 86 million followers, the young Facebook CEO hesitates not a bit to speak for everyone, in the first person plural. There is no opt-out to his "we." It's the default setting and, in Zuckerberg's totalizing utopian vision, the setting is hardwired, universal, and nonnegotiable.

Our greatest opportunities are now global — like spreading prosperity and freedom, promoting peace and understanding, lifting people out of poverty, and accelerating science. Our greatest challenges also need global responses — like ending terrorism, fighting climate change, and preventing pandemics. Progress now requires humanity coming together not just as cities or nations, but also as a global community.  …

Facebook stands for bringing us closer together and building a global community. When we began, this idea was not controversial.

The reason the idea  — that community-building on a planetary scale is practicable, necessary, and altogether good — did not seem controversial in the beginning was that Zuckerberg, like Silicon Valley in general, operated in a technological bubble, outside of politics, outside of history. Now that history has broken through the bubble and upset the algorithms, history must be put back in its place. Technological determinism must again be made synonymous with historical determinism.•
Tags: Mark Zuckerberg, Nicholas Carr