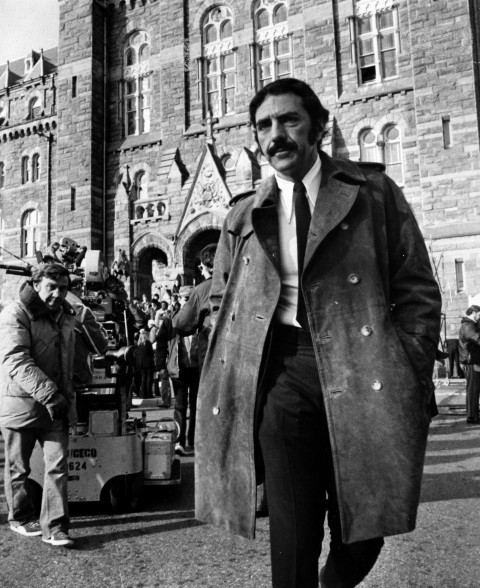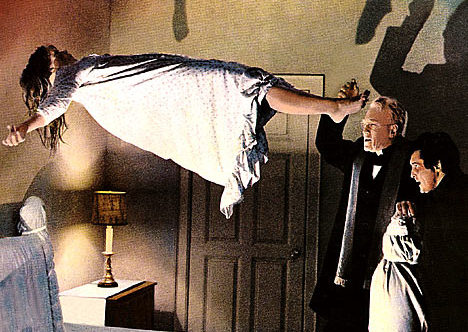 According to legend, writer William Peter Blatty pretended to be a Saudi prince in the 1950s to get booked on the game show You Bet Your Life. He didn't fool Groucho but did win $10,000, which helped him jump-start his career.
Blatty, who just died, enjoyed a long, successful run, but during the 1970 to 1973 period, when The Exorcist was a hugely controversial blockbuster as both novel and film, he was on the receiving end of a torrent of congratulations and curses seldom experienced by an American writer. If it wasn't clear in those times that Blatty was correct and his critics (a mix of Catholic Church leaders and high-toned film critics) were not, it seems fairly obvious now.
In the inaugural 1974 edition of People, Blatty responded to the firestorm over the screen adaptation of The Exorcist. An excerpt in which he hit back at the critical elite, that quaint thing that used to exist before the fans fans stormed the gates. An excerpt:
Question:

How do you feel about some of the most negative reviewers of your film?

William Peter Blatty:

I would like to introduce Pauline Kael of The New Yorker to Father Woods and Father Cortes. They hate the movie because they say it is doing the church no good. Pauline Kael hates the movie because she says it is "the biggest recruiting poster the Catholic Church has had since the sunnier days of Going My Way and The Bells of St. Mary's." I would like to put these people in a room together.

Vincent Canby of the New York Times said the film was not made without intelligence or talent. He said this only further infuriated him—that we should have wasted the intelligence, talent, money and budget of a lavish production on what he called elegant claptrap.

Question:

Why are they so negative?

William Peter Blatty:

They belong to a very small, elitist set of reviewers who have been trapped so long in the squirrel cage of their egos that the world of reality outside their cage is a blur. They neither reap nor sow nor perform any useful social function. They are malignant Miles of the field.•
---
Blatty and Exorcist collaborators Linda Blair, Ellen Burstyn, Max von Sydow and Jason Miller, reconvened in 1984 for Good Morning America.