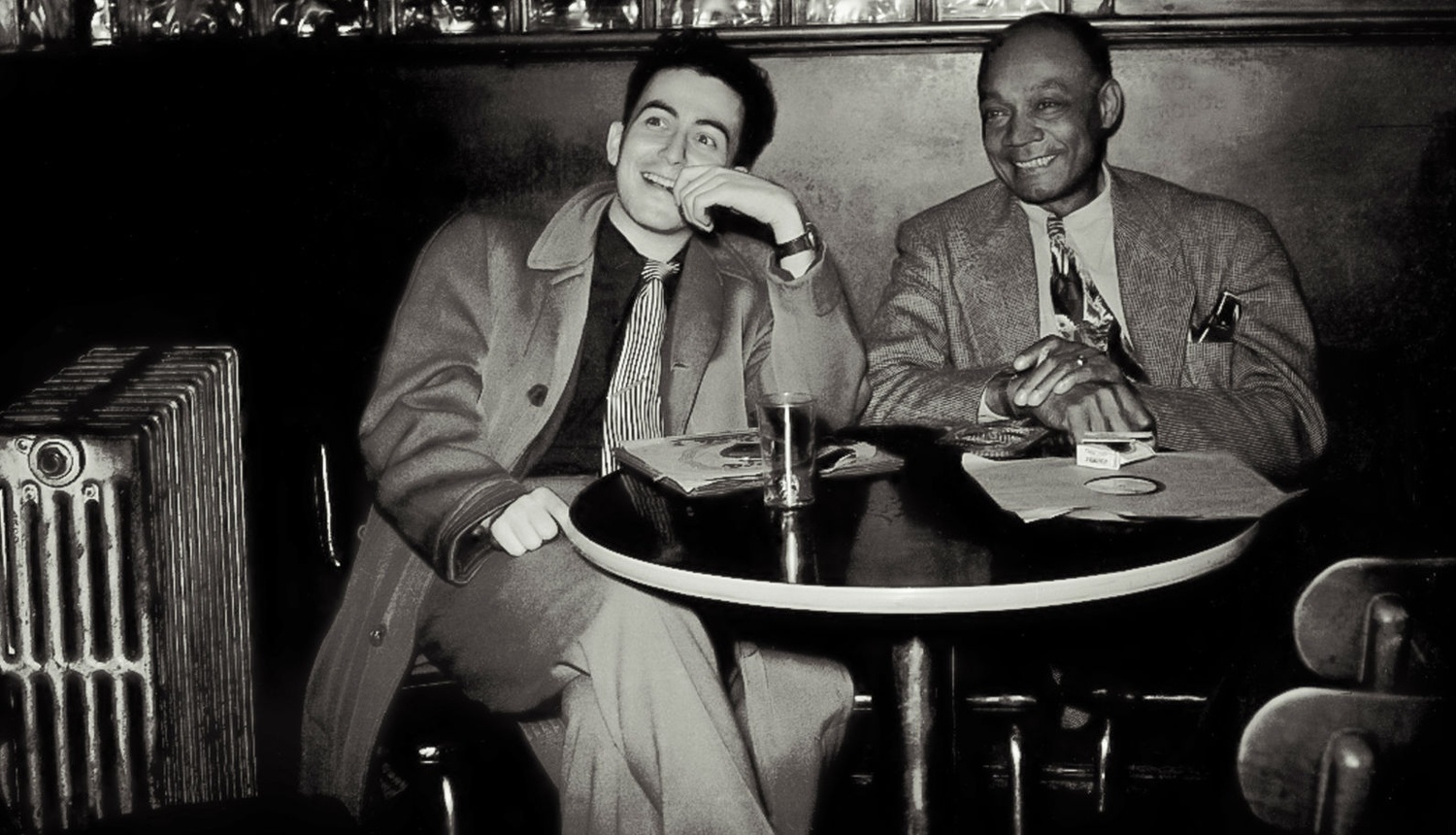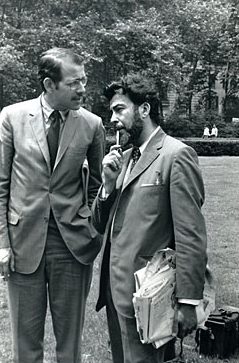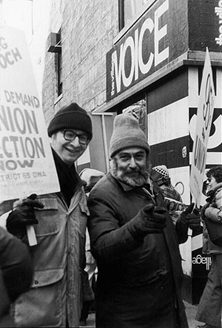 The supreme jazz critic and contrarian political commentator Nat Hentoff died on Saturday.
Many aspiring journalists who grew up reading Hentoff wanted to be like him, but the problem was he came of age at a rare time when the stars aligned just so, and the culture and economy supported a smart-as-hell writer who aimed to make a living doing cerebral work that often pissed off fans and detractors alike. It was about pursuing truth, containing multitudes, not playing a role in a noisy, narrowcasted play.
The era of crowded newsrooms and political nuance met its end before Hentoff did, as his longtime venue, The Village Voice, an erstwhile colossus ground down to size by the zeros and ones, laid him off in 2008. The paper birthed by Mailer et al. will never again be what it once was because, let's face it, the weekly was born of a literary culture now much diminished. There's great utility in our more democratic media, but it's okay to mourn what's been lost. 
Two excerpts follow, a piece from Hentoff's Associated Press obituary by Hillel Italie and the opening of his great 1980 Voice profile of Merle Haggard.
---
From the Associated Press:
As a columnist, Hentoff focused tirelessly on the Constitution and what he saw as a bipartisan mission to undermine it. He tallied the crimes of Richard Nixon and labeled President Clinton's anti-terrorism legislation "an all-out assault on the Bill of Rights." He even parted from other First Amendment advocates, quitting the American Civil Liberties Union because of the ACLU's support for speech codes in schools and workplaces.

Left-wing enough to merit an FBI file, an activist from age 15 when he organized a union at a Boston candy chain, Hentoff was deeply opposed to abortion, angering many of his colleagues at the Village Voice and elsewhere. In 2008, he turned against the campaign of Barack Obama over what he regarded as the candidate's extreme views, including rejection of legislation that would have banned partial birth abortions.

Hentoff was born in 1925, the son of a Russian-Jewish haberdasher. Thrown out of Hebrew school, he flaunted his unbelief, even eating a salami sandwich in front of his house on Yom Kippur, the Jewish day of fasting and atonement. In 1982, his opposition to Israel's invasion of Lebanon led to a trio of rabbis declaring he had been excommunicated.

"I only wished the three rabbis really had the authority to hold that court," Hentoff later wrote. "I would have told them about my life as a heretic, a tradition I keep precisely because I am a Jew."•
---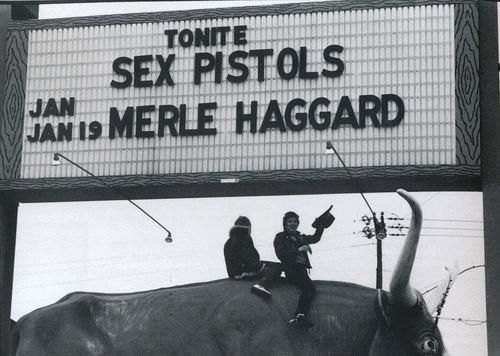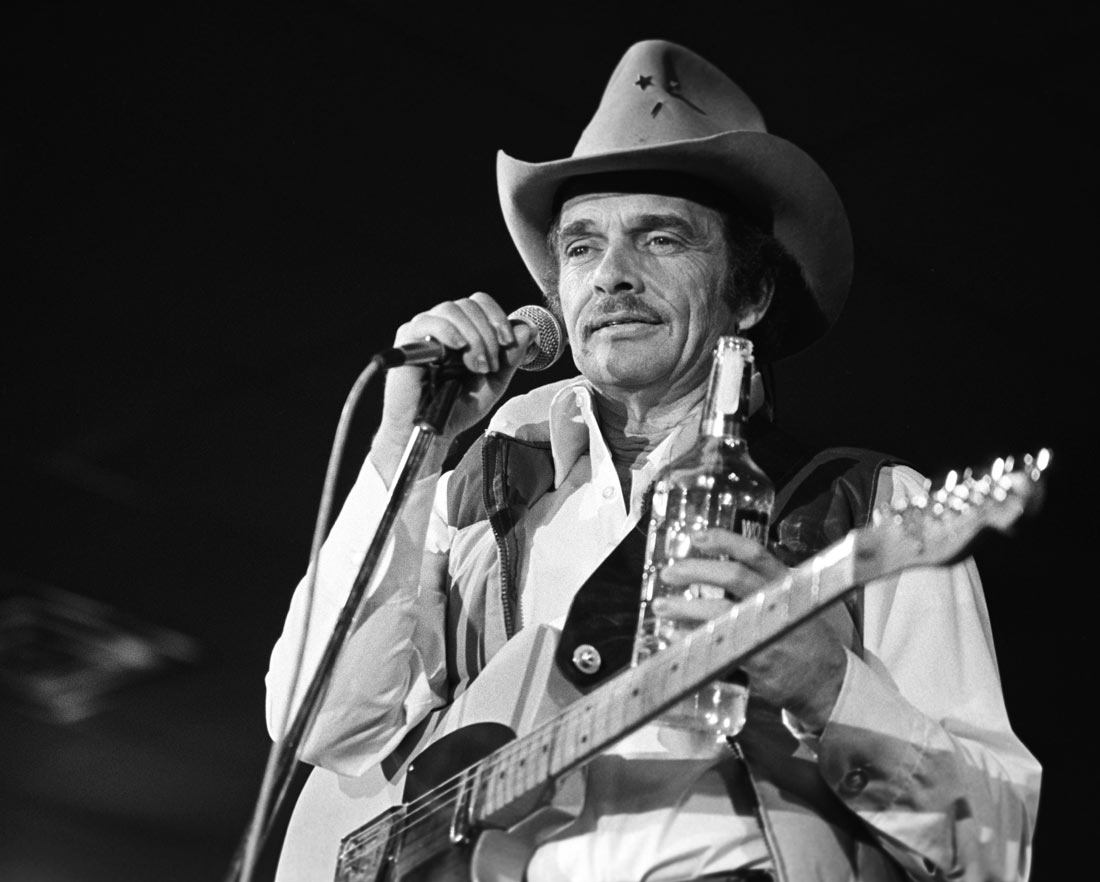 Merle Haggard had a rebellious streak.
The deceased musician's son-of-an-Okie orneriness drove him to shuck off respectability piece by piece: family, school, law and even the Lord Himself. Those outlaw impulses also helped him birth the mutinous Bakersfield sound, which gave a lift to country's dog-beat blues and later made him breathe fire when slick production forced too much sunlight into the genre. 
From Hentoff's portrait:
The story is that he has a spider web tattooed on his back. "He did it when he was young and felt trapped," Bonnie Owens once told the Southern writer and good listener, Paul Hemphill.

Merle Haggard was the child of Okies who had been farmers near Checotah, Oklahoma, not far from the Muskogee. After a disastrous fire, there came a drought, and so Merle's folks (he hadn't come on the scene yet) went off to California where, as Jimmie Rodgers sang, "they sleep out every night."

James Haggard had been a pretty fair fiddler and picker back in Oklahoma; but his wife, Flossie, once her soul took fire in the Church of Christ, banned him from playing the devil's music. All the more so since another child, Merle, had been born to be reared in a straight line to the Saviour. The Haggards were living in a converted refrigerator car near Bakersfield, California, by then; and James, now a carpenter with the railroad, taught the boy fishing and hunting. But when Merle was nine, his father, as Merle later put it, abandoned him. The interviewer asked if he'd be a little more specific.

"He died," said Merle.

"Mama Tried," as Haggard later titled a song, but she failed. She could not control the boy. He ran away a lot; cut school (finally dropping out in the eighth grade); and became quite familiar to the Bakersfield police. When Merle was 14, Flossie put him in a juvenile home, and he escaped the next day. Merle's police record grew like Pinocchio's nose–bum checks, petty thievery, a stolen car, armed robbery. Reform schools couldn't hold him. Seven times he slid out of them. But when he and some of the boys messed up the burglary of a Bakersfield bar (they got drunk waiting for the bar to close), he got sent to a place that could hold him. San Quentin.•
Tags: Hillel Italie, Nat Hentoff