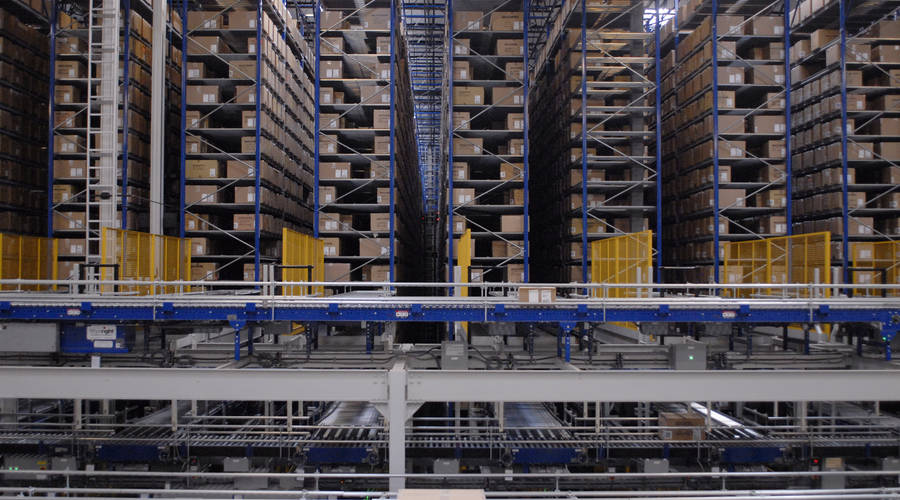 "Humans are destructive in proportion to their supposition of abundance; if they are faced with an infinite abundance, they will become infinitely destructive," wrote the poet Wendell Berry. It's worth wondering if the radical abundance our new tools may permit will be so unevenly distributed that it could be our undoing.
Any jobs that can be handled by humans and machines will be taken over by the latter as soon as they can do the work almost as well and a little more cheaply. Some people will still be required (at least in the short- and medium-term), but anyone who can be replaced will be. That's how corporations, which are not people, increase production and profits. So, when Amazon quickly grows its force of cutting-edge Kiva robots to 45,000 (only a beginning) and opens cashier-less supermarkets, that's just progress, in a sense.
You can make an argument that new jobs will be created and we'll all be upskilled to meet the requirements–no sure thing–but promising there's a future in, say, manufacturing, which was the case in the U.S. Presidential election, is hugely dishonest. Bigly, even.
In a companion post to the earlier one about San Diego aiming to become "Robot Alley," I offer an excerpt from Natalie Kitroeff's smart Los Angeles Times article about Skechers utilizing robotics in California to greatly reduce its reliance on sweat equity. Just one passage: "This entire process used to take 10 workers and several hours to complete. Now, it requires three people and takes less than an hour." For those toiling in warehouses, that sounds like the other shoe dropping.
The opening:
When Skechers started building a colossal distribution center in Moreno Valley six years ago, backers promised a wave of new jobs.

Instead, by the time the company moved to the Moreno Valley, it had closed five facilities in Ontario that employed 1,200 people and cut its workforce by more than half. Today, spotting a human on the premises can feel like an accomplishment.

There are now only about 550 people working at one cavernous warehouse, which is about as big as two Staples Centers combined. Many of them sit behind computer screens, monitoring the activities of the facility's true workhorses: robotic machines.

It's a sign of things to come.

In the last five years, online shopping has produced tens of thousands of new warehouse jobs in California, many of them in Riverside and San Bernardino counties. The bulk of them paid blue collar people decent wages to do menial tasks – putting things in boxes and sending them out to the world.

But automated machines and software have been taking up more and more space in the region's warehouses, and taking over jobs that were once done by humans. Today, fewer jobs are being added, though some of them pay more.•
Tags: Natalie Kitroeff