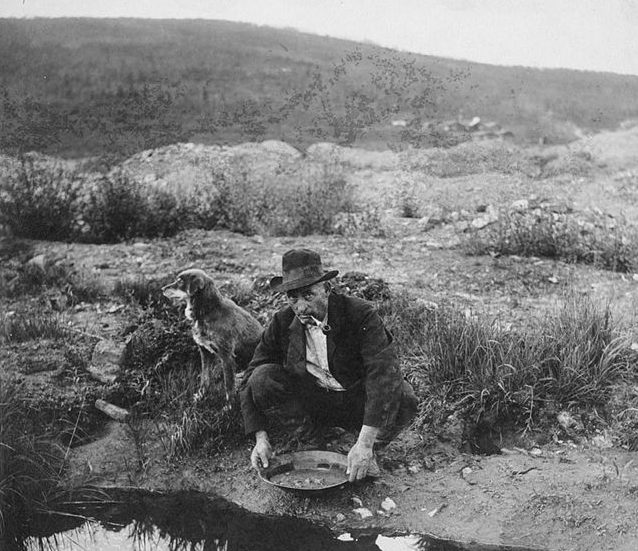 Something about Forrest Fenn's treasure hunt speaks so directly to the nature of America.
The New Mexico art dealer claims he's hidden a box of bronze containing nuggets of gold in the Rocky Mountains, penning a poem that purports to offer clues to the whereabouts. He or she who finds the quarry, acquires it. No one has collected the bounty, though some have given up their old lives to search full-time.
Even when there was a solid middle class, the nation has always been taken with lottery tickets, gold pans and stock certificates. We want what we don't have to make up for things we'll never get. Increasingly absent a middle as we now are, some have-nots seem even more desperate and illogical than usual.
Voter behave the same way, often casting ballots for their aspirations rather than their realities. They don't want taxes to rise on the wealthiest so they won't have to pay the levy when they join the club. They would do better focusing on what's real and possible rather than the long shot, and Fenn would be far more benevolent if he used this trove to, say, sponsor scholarships for underprivileged kids, but, alas, it's America.
From the Economist:
IN THE mid-19th century, hundreds of thousands of Americans flocked west in search of gold. Today those with an appetite for treasure head to the Rocky Mountains, where Forrest Fenn, an octogenarian art collector, claims to have hidden a bronze box containing gold coins, Chinese jade, emerald jewellery and other riches, including two gold nuggets "as large as chicken eggs". Mr Fenn first had the idea to stash away the treasure nearly 30 years ago, when he was diagnosed with aggressive kidney cancer and told his chances were slim. Over the decades he spent hawking art to the likes of Steve Martin, an actor, and former President Gerald Ford from his gallery in Santa Fe, New Mexico, Mr Fenn had built up an enviable personal collection of art and artefacts. He decided to pack as much as he could carry and hike to his favourite spot to die. The only way to track him—and his cache—would be to solve the riddle he would leave behind.

Mr Fenn's cancer later vanished, but the idea of hiding the treasure continued to grip him. "When I hid my treasure about six years ago, this country was in a deep recession…I wanted to give some hope to those who were willing to search for the treasure," Mr Fenn explained, sitting in a study lined with shelves crammed with Kachina dolls, beaded moccasins and fore-edge painted books. In 2010, without alerting his wife or daughters, Mr Fenn slipped into the mountains north of Santa Fe, where he lives in an estate of adobe houses, and deposited the bronze box "where warm waters halt".•