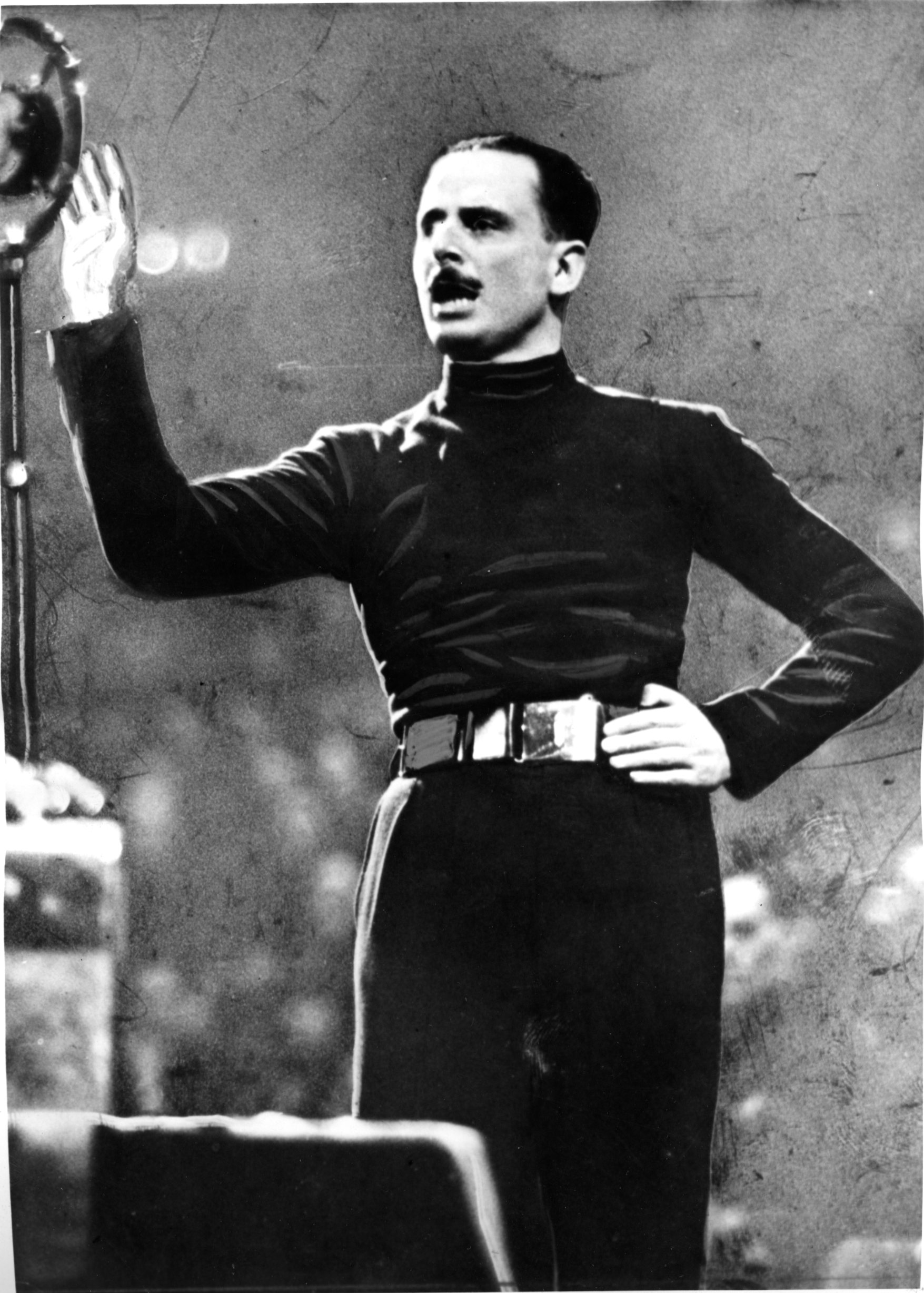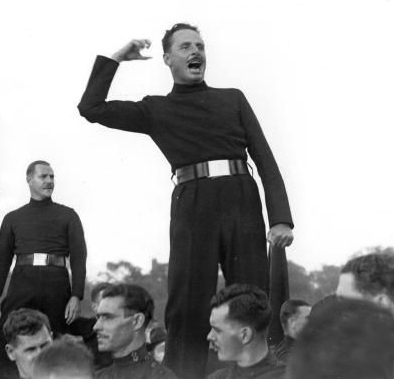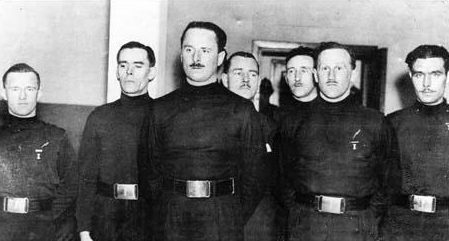 Oswald Mosley, the infamous founding leader of the British Union of Fascists during the 1930s, was the inspiration for "Mr. Oswald" in Elvis Costello's 1977 "Less Than Zero," maybe the single most scathing and slanderous song ever recorded. An economist-cum-aspiring-autocrat, Mosley was a vicious anti-Semite and xenophobe who managed to incite violence almost anywhere he went. He was in prison and then house arrest during the latter years of WWII, returning to politics in the '50s and 60's as a candidate for Parliament on anti-immigration platforms. Mosley never came close to winning office and died in France in 1980, three years after the Costello excoriation.
A November 8, 1936 Brooklyn Daily Eagle report profiled Mosley at the height of his madness.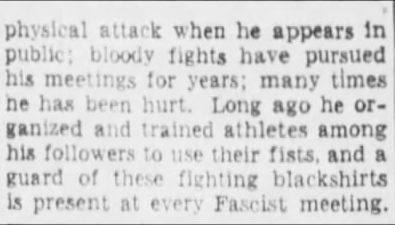 ---
In 1967, David Front interviewed Oswald, who was then in his dotage.
Tags: Oswald Mosley