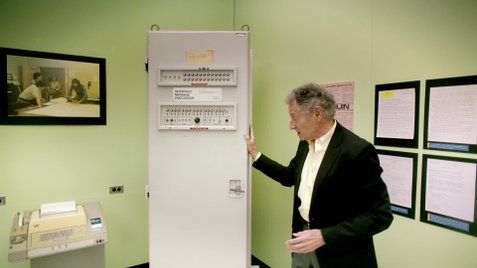 "What hath God wrought?" was the first piece of Morse code ever sent, a melodramatic message which suggested something akin to Mary Shelley's monster awakening and, perhaps, technology putting old myths to sleep. In his movie, Lo and Behold: Reveries Of A Connected World, Werrner Herzog believes something even more profoundly epiphanic is happening in the Digital Age, and it's difficult to disagree.
The director tells Ben Makuch of Vice that for him, technology is an entry point to learning about people ("I'm interested, of course, in the human beings"). Despite Herzog's focus, the bigger story is events progressing in the opposite direction, from carbon to silicon.
In a later segment about space colonization, Herzog acknowledges having dreams of filming on our neighboring planet, saying, "I want to be the poet of Mars." But, in the best sense, he's already earned that title.
Tags: Ben Makuch, Werner Herzog