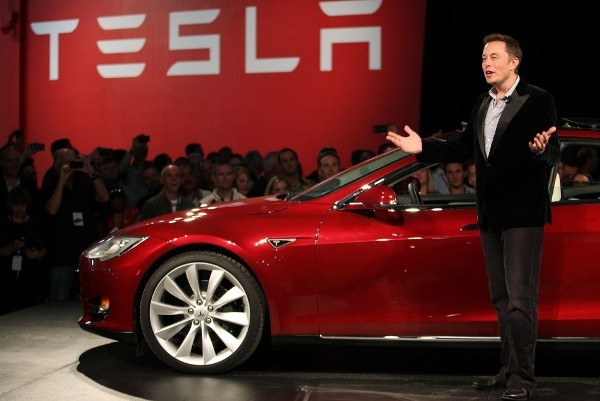 When it comes to electric cars–and solar power and colonizing space–Elon Musk can win and lose at the same time.
The technologist's stated micro goal in founding Tesla was to create an EV not just as good but better than any traditional auto, so that consumers would prefer his offerings to Big Auto gas guzzlers. The macro goal, of course, was to make the world a far more eco-friendly place, to not only have cleaner cars but to tie their development to that of alternative energies that could be repurposed to private and commericial buildings via batteries. It may not please Tesla stockholders, but Musk could spur these world-altering goals without his company winning significant market share.
In order for EVs to become the choice, lots of players, including Detroit stalwarts, needed to enter the race–and that's exactly what's happened. Competition in solar and space exploration have likewise been spurred by Musk's aspirations. So, Musk's companies could ultimately be also-rans, even if his aims are achieved, whether we're talking about reducing our carbon footprint or putting boots to the ground on Mars.
From Maya Kosoff at Vanity Fair "Hive":
Tesla isn't the only company producing electric cars anymore. Traditional automakers are starting to infiltrate the space, and the very thing that made Tesla a unique company might be less of a selling point for some customers moving forward.

The latest competitor to take on Tesla is Mercedes, which will offer a four-car all-electric lineup with two S.U.V.s and two sedans, Bloomberg reports. Previously, Mercedes C.E.O. Dieter Zetsche said his company had planned to premiere an electric car this fall at the Paris motor show. Besides the four electric consumer vehicles, Bloomberg reports, Mercedes's parent company, Daimler AG, is also working on an "all-electric heavy-duty delivery truck," though it won't be ready until the beginning of the next decade. Mercedes's cars, by contrast, are expected to hit the streets within the next few years.

Mercedes and Tesla will have plenty of rivals, besides one another.•
Tags: Elon Musk, Maya Kosoff