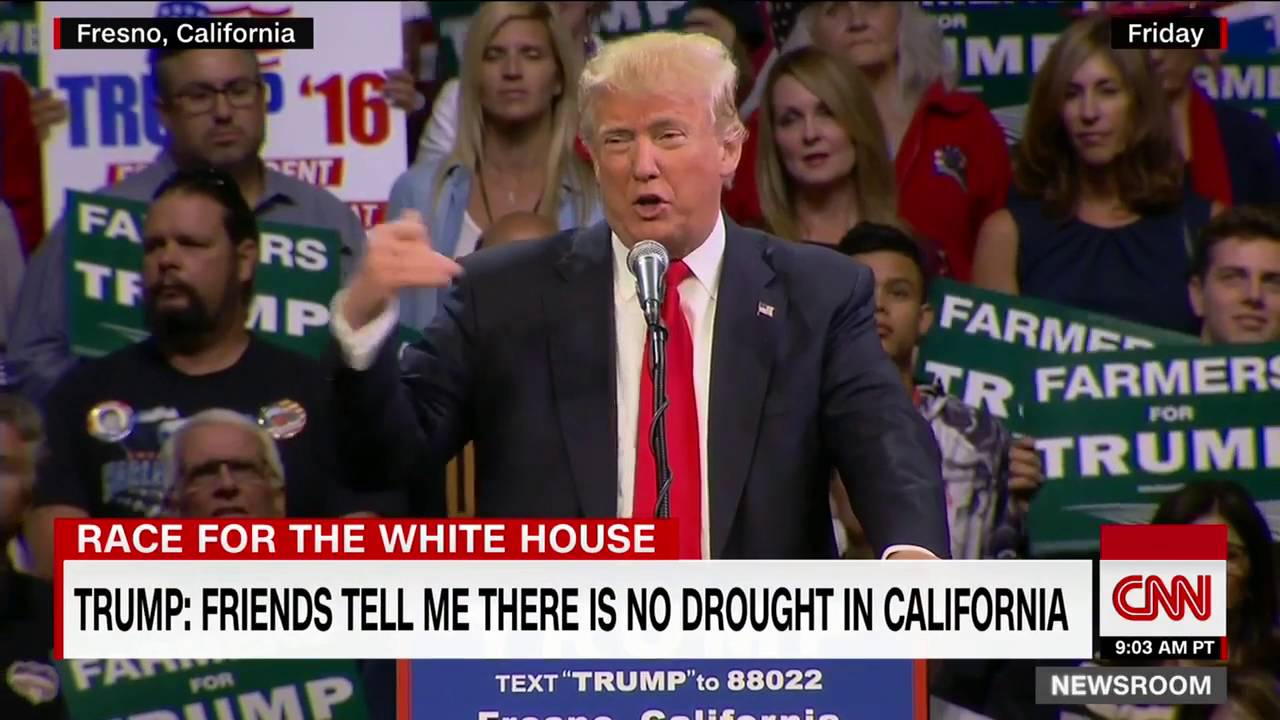 In the same decade humans set foot on the moon, the most soaring technological achievement of our species, Sir Edmund Hillary went on an expedition to the Himalayas to search for the Abominable Snowman. There are still some among us all these years later who believe Yeti roams the Earth and the moonwalk was faked.
Great scientific knowledge and utter disregard for facts can exist in the same moment. There's perhaps no more perplexing aspect of modern life than conspiracy theories mucking up the works, from chemtrails to 9/11 Truthers to Birthers to anti-Vaxxers. Endless information was supposed to set us free from such madness. It did not. The new tools have made it easier to spread lies, to conduct a war on info, to even run an essentially fact-free Presidential campaign.
Excerpts from two articles follow: 1) Christopher Mele's New York Times article about those who believe the Orlando massacre a staged or "false flag" event, and 2) William Finnegan's New Yorker commentary on Trump's appreciation for unhinged conspiracist Alex Jones, who believes pretty much every job an inside one.
---
From Mele:
Jesse Walker, the author of The United States of Paranoia: A Conspiracy Theory, said fear, the human need to find patterns and tell stories, and the recognition that conspiracies are not impossible help fuel such theories. The stories — no matter how outlandish — can bring meaning and a measure of comfort in a world that can make no sense, he said.

False-flag theories have long been around. One focused on the assassination attempt in 1835 of President Andrew Jackson, during which the president fought off a gunman whose two weapons misfired. Conspiracy theorists at the time believed Jackson had hired the gunman as a way to drum up sympathy for himself, Mr. Walker said.

Unlike the 1800s, stories today benefit from instant delivery through the internet and social media. One of the better-known purveyors is Alex Jones, who hosts an internet show at the website infowars.com. The day of the Orlando shooting, he posted a video in which he asserted that the government had let the massacre happen so it could pass "hate laws to deal with right-wingers" and to disarm gun owners. He did not respond to an email seeking comment.

Mike Rothschild of Pasadena, Calif., who has researched and written about conspiracy theories, described the world of false-flag believers as a "bank of awakened internet sleuths that has got it all figured out." They see it as their duty to warn others about secret elites in government who are plotting against citizens, he said.•
---
From Finnegan:
On December 2nd, while the awful news from San Bernardino was erupting, bit by unconfirmed bit, I was surprised by the crisp self-assurance of a couple of bloggers whose names were new to me. They were on it—number of victims, names of shooters, police-radio intercepts. Soon, though, the bloggers veered off from the story that other news sources were slowly, frantically putting together. The information being released by the authorities did not match the information the bloggers were unearthing, and the latter quickly deduced that, like other "mass shootings" staged by the government, in Newtown, Connecticut, and elsewhere, this was a "false flag" operation. The official account was fiction. One Web site that carried the work of these "reporters" was called Infowars. I made do with other sources for news. But I kept an eye on Infowars and its proprietor, Alex Jones, who is a conspiracy theorist and radio talk-show host in Austin, Texas. Jones's guest on his show the morning of the shooting had been, as chance would have it, Donald Trump. Jones had praised Trump, claiming that ninety per cent of his listeners were Trump supporters, and Trump had returned the favor, saying, "Your reputation is amazing. I will not let you down."

Jones's amazing reputation arises mainly from his high-volume insistence that national tragedies such as the September 11th terror attacks, the Oklahoma City bombing, the Sandy Hook elementary-school shooting, and the Boston Marathon bombing were all inside jobs, "false flag" ops secretly perpetrated by the government to increase its tyrannical power (and, in some cases, seize guns). Jones believes that no one was actually hurt at Sandy Hook—those were actors—and that the Apollo 11 moon-landing footage was faked. Etcetera. Trump also trades heavily in imaginary events and conspiracy theories. He gained national traction on the American right by promoting the canard that President Obama was born outside the United States—a race-baiting lie that the candidate still toys with on Twitter. But birtherism is only the best-known among Trump's large collection of creepy political fairy tales. You've probably heard the one about vaccines and autism. He even pushed that during a Presidential primary debate, on national television. Do you really believe that Obama won the 2012 election fairly? Wrong. Fraud. (At the same time, it's Mitt Romney, total loser, who let everyone down.) Bill Ayers, not Obama, wrote "Dreams from My Father." There is no drought in California, and the Chinese, outwitting us per usual, invented the concept of global warming to undermine American manufacturing. And so on.

Does Donald Trump actually believe any of this?•
Tags: Christopher Mele, William Finnegan