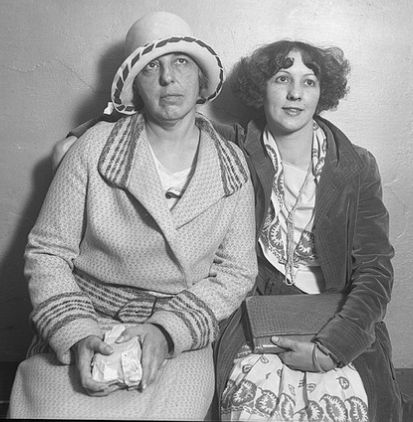 May Otis Blackburn may not have been the first Los Angeles cult leader, but she did do her voodoo several decades before Krishna Venta, L. Ron Hubbard or Charles Manson. Unsurprisingly, it did not end well.
"The Divine Order of the Royal Arms of the Great Eleven" (aka "The Blackburn Cult") was established in 1922, after the "Queen and High Priestess" claimed the angels Gabriel and Michael were communicating divine messages to her and her daughter, Ruth Wieland Rizzio. They were assigned to write a book dictated to them by the angels, the publication of which somehow leading to the apocalypse.
Before the decade was through, the group was linked to animal sacrifices, sex scandals, an attempted resurrection of a deceased teen girl, poisonings and a follower being baked to death in a brick oven. When Blackburn was found guilty of grand larceny in 1930, the cult lost its agency. An article in the October 11, 1929 Brooklyn Daily Eagle reported on the grisly undertakings.