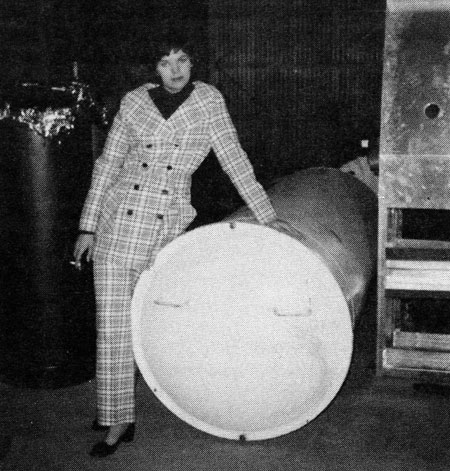 In one way or another, Don DeLillo's entire writing career has been about Airborne Toxic Events, though most specifically, of course, in White Noise. His oeuvre is one about the dark side of the Industrial and Digital Ages, which have allowed us to live longer and better, at least in the short run.
The novelist often focuses on those times when the machines go haywire and turn on us–when we turn them on each other–disappearing Presidents and Towers, threatening to make life impossible, literally as well as figuratively. He meditates on those who use guns and bombs and planes to wreak havoc on progress and how our simple incompetence sometimes effortlessly does the same.
Haven't yet picked up DeLillo's latest, Zero K, published this month, but it likewise has to do with the boon and bane of progress, the way our cleverness can save or kill us. Radical life extension through cryogenics is at its heart in a time when immortality (or a-mortality, at least) is in the minds of many newly minted Silicon Valley billionaires. They don't ever want to head to the heavens, though with climate change, the sky may fall on us all. 
From a review by Jason Cowley in the Financial Times:
DeLillo is drawn to catastrophe and the spectacular. The themes of his fiction can seem portentous and overwrought — there are always screens in a DeLillo novel carrying news of the latest man-made or natural disaster. "Terror makes the new future possible," he wrote in Mao II, long before the al-Qaeda attacks of September 11 2001. The major work of terrorists "involves mid-air explosions and crumbled buildings. This is the new tragic narrative".

The first part of Zero K is set in the vast "desert waste" of one of the former Soviet Central Asian republics, in a labyrinthine, windowless compound called the Convergence, where experiments in cryonics are taking place. It has all the clinical efficiency of a well-funded private hospital combined with the corporate luxury of a first-class airport lounge in one of the Gulf states.

The novel's central subject could not be more contemporary in an era of Silicon Valley utopianism and high-tech adventurism: the attempted preservation of human life through cryonics, a procedure known here as "Zero K". The cast of characters are the usual mix of paranoiacs, crackpot sages and artists. And while this is an archetypal DeLillo novel, in subject matter and theme, it has obvious influences and antecedents, from Samuel Beckett to JG Ballard and Andrei Tarkovsky to Arthur C Clarke.•
Tags: Don DeLillo, Jason Cowley