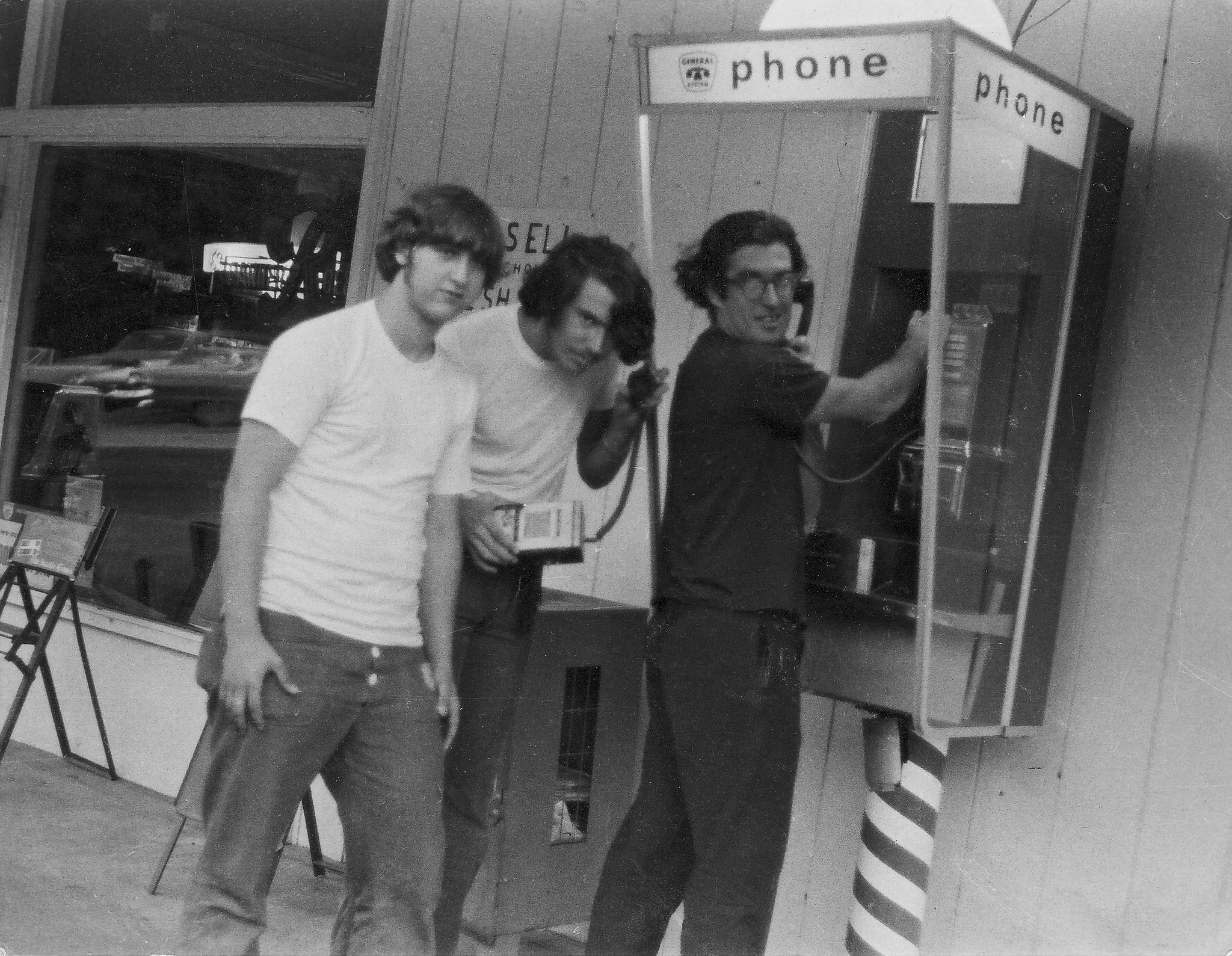 Online anarchy did not begin with the World Wide Web. More than a decade before Sir Timothy Berners-Lee's cat-meme-and-fetish-porn-enabling gift, the Internet got its first real taste of widespread hacking. That was in 1983.
We reflect with respect on the phone phreaks who preceded these Reagan Era interlopers. John Draper (aka "Captain Crunch"), the teenaged Steve Jobs and Steve Wozniak and other blue-box builders are credited with giving birth to a personal-computing culture that's transformed the world. Their Internet progeny were not held in the same esteem, despite operating in an era before hacking laws existed.
In the early 1980s, the 414s and the Inner Circle, American teen hackers, were the subject of mass arrests for breaching government and corporate accounts. They mostly did so just to prove they could, not apparently with any malicious intent, but that hardly mattered when their garages and bedrooms were stormed by Feds.
The immediate aftermath in court was covered by the New York Times:
MILWAUKEE, March 16— Two young men who broke into large computers in the United States and Canada last June, simply to prove they could do it, have pleaded guilty to two misdemeanor charges, according to documents filed today in Federal District Court.

Eric Klumb, an Assistant United States Attorney, said it was the first such computer crime case in which the motive was not financial gain.

Gerald Wondra of West Allis, Wis., and Timothy D. Winslow of Milwaukee, both 21 years old, agreed to plead guilty to two counts each of making harassing telephone calls. Both are members of a loosely knit group of computer enthusiasts called the "414's," after Milwaukee's telephone area code. …

By charging the two, Mr. Klumb said he thought other computer enthusiasts might be deterred from similar intrusions.•
In an excellent Paleofuture post, Matt Novak recalls the watershed event and analyzes its fallout. An excerpt about one of the arrestees, Bill Landreth, the son of hippies whose dad was a financially struggling grow-lamp inventor:
When I met Bill Landreth at a Starbucks in Santa Monica, he was sitting quietly at a table drinking coffee with two bags on the the seat across from him, and a bag of blankets in the corner. A pipe made out of an apple and filled with what I assumed was medical marijuana sat at the table next to his coffee and Samsung tablet. A passing cop glanced at the spread but didn't raise an eyebrow.

Arranging our meeting was tricky, because Bill isn't sure where he'll be sleeping from night to night. Now 52, with a slight goatee and a tussle of wavy hair that nearly reaches his shoulders, Bill has been living on the streets for 30 years. But if it weren't for his receding hairline and a certain grayness to his gaze, he'd probably pass for a decade younger. There's something assertive yet firmly guarded about the way he speaks. It's as though Bill's a man who's not afraid to say what he thinks, but still worries about saying something out of line in front of me.

In our conversation, he was calm, affable, and clearly intelligent, and almost immediately began rattling off computers and computing languages of which I have little to no background or understanding.

Bill got his first computer in 1980, he tells me. It was a TRS-80 from RadioShack. He was 14 or 15, and explains that he planned to get the version with 8K of memory using $500 he had saved. His dad offered to pitch in another $500, and he got the 16K version with a cassette tape drive for storage. He also picked up a 300 baud modem.

Bill was a quick learner, and developed a knack for the BASIC programming language. From there he'd learn other languages, and his desire to explore the world of computing became overpowering.•
Tags: Bill Landreth, Matt Novak