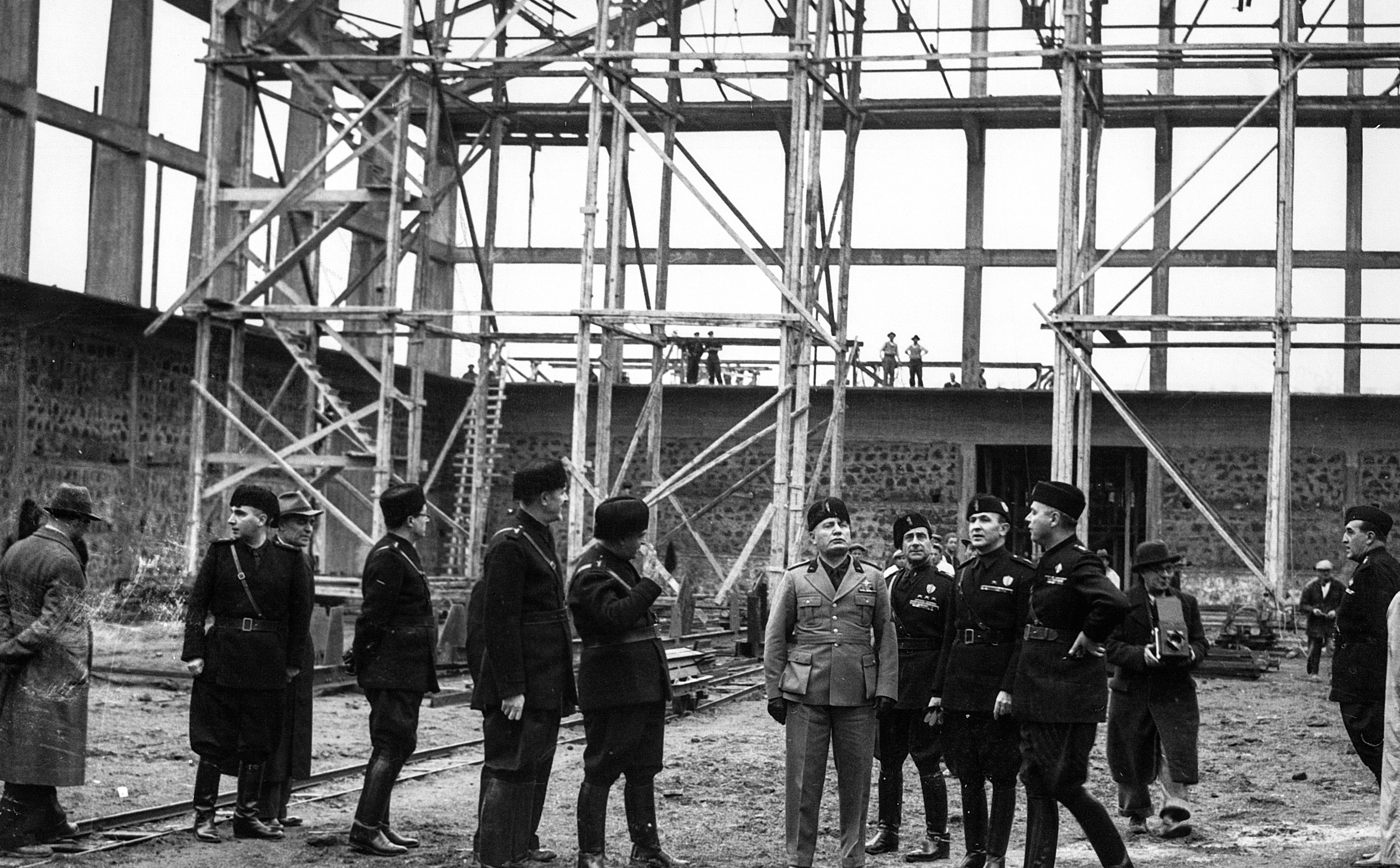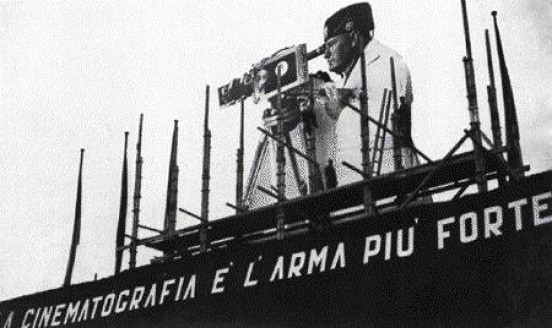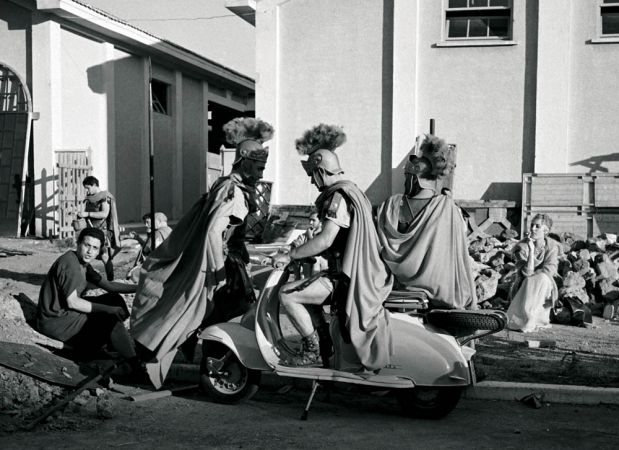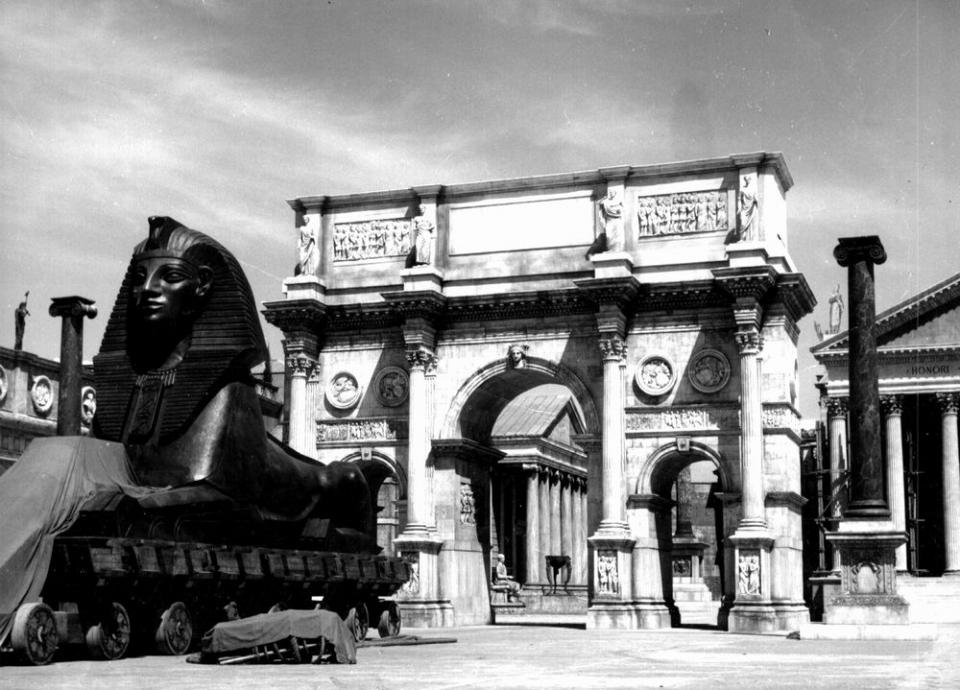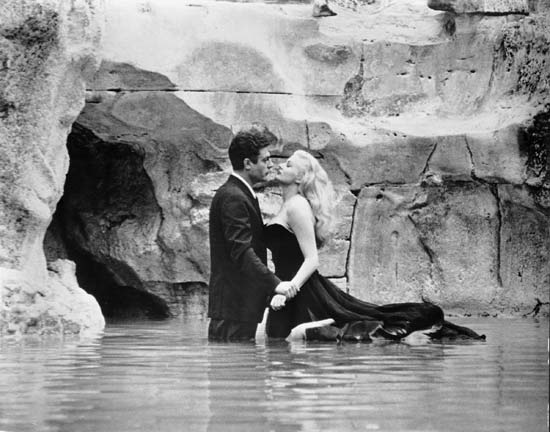 No contemporary authoritarian ruler would think the Internet an ideal tool for propaganda. For all its deficits, it's still too anarchic to be controlled. Kim Jong-un, for one, just blocks it. Cinema in another era, however, offered fascists larger-than-life spin-machine opportunities.
From early on, Benito Mussolini, Italy's vulgar, murderous clown, knew film could be manipulated and controlled in a world of limited home technology. He planned to open a sprawling movie studio in 1937 which was to surpass Hollywood, and like his trains were purported to do, it arrived on time, turning Italy into an insane asylum with a studio system. After Il Duce met the business end of a meat hook atop an Esso gas station and the nation was defeated in WWII, the lots served briefly as a refugee camp. Later, Cinecittà, as it was known, became the backbone of a rebuilt Italy's film industry, acting as the backdrop to American-produced epics like Ben-Hur as well as numerous Federico Fellini projects. 
An article in the April 16, 1936 Brooklyn Daily Eagle covered the massive studio's construction, among other things. An excerpt from it is embedded below.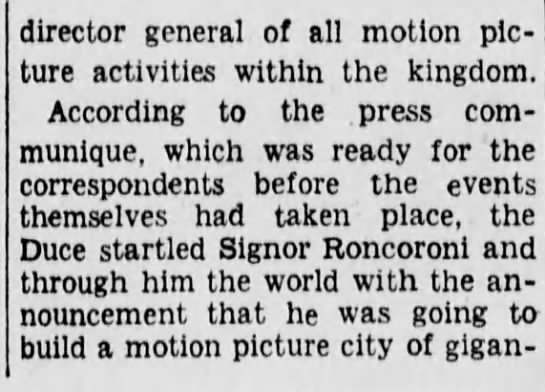 Tags: Benito Mussolini