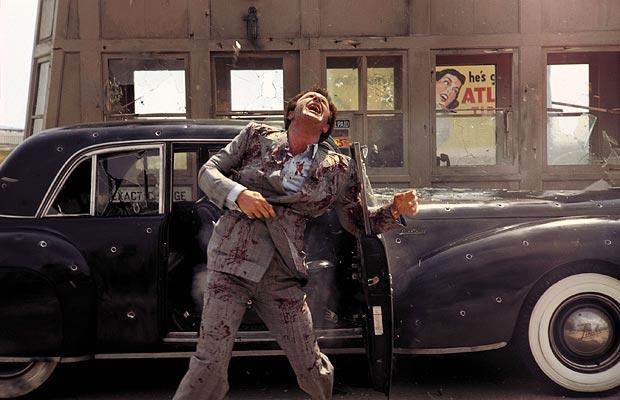 One of the really wonderful online publications to pop up recently is Steven Levy's Backchannel, which is full of interesting ideas about our technological world, how we got here and where we're headed.
Case in point: After 1.7 million miles of road tests, Chris Urmson, director of Google's self-driving program, has written a piece about the search giant's foray into completely remaking transportation and reorganizing cities, reducing traffic and pollution. 
Of course, it's not Urmson's job to worry about the societal upheaval that will arise should autonomous vehicles be perfected. That will be up to you and I. While robocars will likely save lives, they will kill so many jobs. If new industries don't emerge to replace these disappeared positions, how do we proceed? It's not about holding back progress but dealing with disruption in an intelligent and equitable manner. 
Anyhow, Urmson reports fewer than a dozen fender benders thus far for Google's driverless cars, with all being caused by human drivers. His analysis unsurprisingly favors a driverless future, but it would be pretty widely reported if he was characterizing the safety record inaccurately. An excerpt:
If you spend enough time on the road, accidents will happen whether you're in a car or a self-driving car. Over the 6 years since we started the project, we've been involved in 11 minor accidents (light damage, no injuries) during those 1.7 million miles of autonomous and manual driving with our safety drivers behind the wheel, and not once was the self-driving car the cause of the accident.

Rear-end crashes are the most frequent accidents in America, and often there's little the driver in front can do to avoid getting hit; we've been hit from behind seven times, mainly at traffic lights but also on the freeway. We've also been side-swiped a couple of times and hit by a car rolling through a stop sign. And as you might expect, we see more accidents per mile driven on city streets than on freeways; we were hit 8 times in many fewer miles of city driving. All the crazy experiences we've had on the road have been really valuable for our project. We have a detailed review process and try to learn something from each incident, even if it hasn't been our fault.

Not only are we developing a good understanding of minor accident rates on suburban streets, we've also identified patterns of driver behavior (lane-drifting, red-light running) that are leading indicators of significant collisions. Those behaviors don't ever show up in official statistics, but they create dangerous situations for everyone around them.

Lots of people aren't paying attention to the road.•
Tags: Chris Urmson, Steven Levy