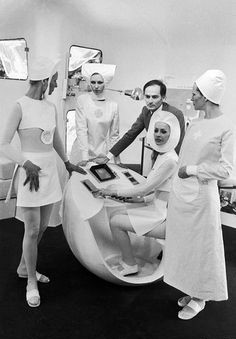 We will all be counted, every one of us. We will all count! There'll be no unplugging and off-gridding once the Internet of Things has snaked its way into our lives–into our bodies. With all the good health quantification will do, it will be impossible to avoid, and that makes for many ethical quandaries. From Grady Johnson at Slate: 
Opting out comes with an alluring sensibility: If you don't like it, don't use it—whatever it is. But the proliferation of consumer medical devices is changing the landscape. Today's companies aren't just mining our contact lists, calendars, and search histories anymore: They're checking our blood pressure and heart rate, tracking our diet and exercise habits, and even digging into our genetic heritage—all things once reserved for the privileged relationship between doctor and patient.
We may have become comfortable with sharing our personal information, but these data are different, and the information they reveal about us may be extremely valuable—and dangerous. Companies won't just be mining our data to determine if we're in the market for a new car, but a new kidney. They'll be hunting for the most lucrative kind of customer: the desperate.

And it won't just be the device manufacturers themselves who will have access to these insights. These data can be leaked in unexpected ways. Merely trying to interpret your own health data, say by typing "blood glucose 154 mg/dl" or "BRCA1" into a search engine or email, can put you at risk.
And that's the problem. Opting out may no longer be a choice between privacy and convenience, but a choice between privacy and living long enough to know one's grandchildren. That is no choice at all. Opting out is not an option.•
_________________________________
The Woodlands, a master-planned suburb of Houston established in 1974, was the bleeding edge of quantified smart homes, as each unit was wired and connected. The monitoring was still external then, the way pacemakers originally were.
Tags: Grady Johnson