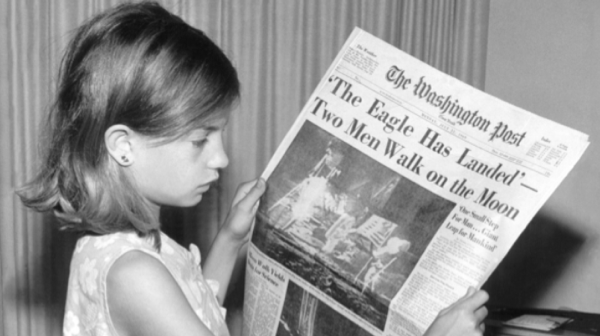 Jeff Bezos didn't think the Washington Post is hopeless, not completely, so he decided to buy the company. In a piece by Mike Isaac of the New York Times, which is currently undergoing its latest wave of painful buyouts and layoffs, Bezos explains his reasoning:
"In his telling, which was one of the first candid interviews on the subject since he bought the paper for $250 million last year, Mr. Bezos was approached through an intermediary by Donald E. Graham, then the chairman and chief executive of The Washington Post Company. Aside from his lack of expertise on the newspaper industry, Mr. Bezos was skeptical for other reasons.
'I went through a few gates before deciding to buy The Post. Is it hopeless? I didn't want to do it if it was,' he said. 'The Internet has radically disrupted traditional newspapers. The world is completely changed, and advertisers have tons of options on how to reach people in local areas."
Mr. Bezos and the staff of The Post have their work cut out for them. As the newspaper industry undergoes significant change to cope with the rise of digital publishing, The Post has gone throughmultiple rounds of layoffs, and recently announced cuts to employees' retirement benefits. Similar to The Post, The New York Times is currently going through a round of employee buyouts.
But Mr. Bezos was ultimately convinced that The Post, which he called a national institution, can be brought into the digital age by leveraging the technical expertise and knowledge that he has gained over his decades spent building Amazon into a global technology company.
'I didn't know anything about the newspaper business, but I did know something about the Internet,' Mr. Bezos said. 'That, combined with the financial runway that I can provide, is the reason why I bought The Post.'"
Tags: Donald E. Graham, Jeff Bezos, Mike Isaac