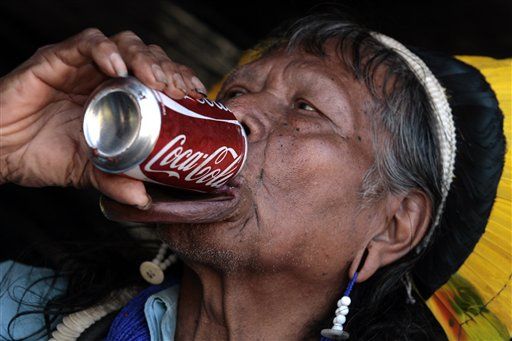 Globalization was to be the tide that lifted all boats, with developed and developing countries alike growing wealthier. That may largely be true in the aggregate, but within nations economic inequality remains, has often actually become more marked. From the Economist:
"GLOBALISATION has made the planet more equal. As communication gets cheaper and transport gets faster, developing countries have closed the gap with their rich-world counterparts. But within many developing economies, the story is less rosy: inequality has worsened. The Gini index is one measure of inequality, based on a score between zero and one. A Gini index of one means a country's entire income goes to one person; a score of zero means the spoils are equally divided. Sub-Saharan Africa saw its Gini index rise by 9% between 1993 and 2008. China's score soared by 34% over twenty years. Only in a few places has it fallen. Does globalisation have anything to do with it?
Usually, economists say no. Basic theory predicts that inequality falls when developing countries enter global markets. The theory of comparative advantage is found in every introductory textbook. It says that poor countries produce goods requiring large amounts of unskilled labour. Rich countries focus on things requiring skilled workers. Thailand is a big rice exporter, for example, while America is the world's largest exporter of financial services. As global trade increases, the theory says, unskilled workers in poor countries are high in demand; skilled workers in those same countries are less coveted. With more employers clamouring for their services, unskilled workers in developing countries get wage boosts, whereas their skilled counterparts don't. The result is that inequality falls.
But the high inequality seen today in poor countries is prompting new theories."