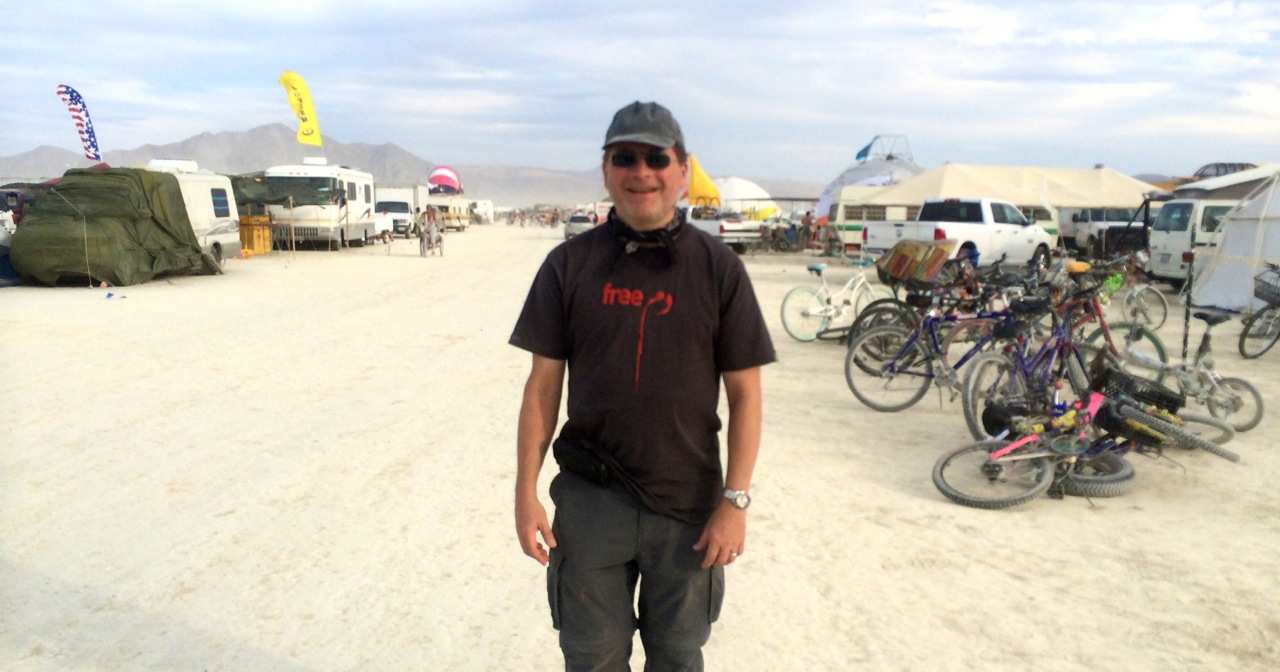 Libertarian overlord Grover Norquist, whose policies, if ever enacted fully, would lead to worse lifestyles and shorter lifespans for the majority of Americans, made his way to the government-less wonderland known as Burning Man, free finally from restrictions–and perhaps his pants. Norquist's belief that the short-term settlement in the Nevada desert is representative of what the world could be every day is no less silly than considering Spring Break a template for successful marriage. He writes about his experiences in the Guardian. Maileresque, it is not. An excerpt:
"You hear that Burning Man is full of less-than-fully-clad folks and off-label pharmaceuticals. But that's like saying Bohemian Grove is about peeing on trees or that Chicago is Al Capone territory. Burning Man is cleaner and greener than a rally for solar power. It has more camaraderie and sense of community than a church social. And for a week in the desert, I witnessed more individual expression, alternative lifestyles and imaginative fashion than …. anywhere.
The demand for self-reliance at Burning Man toughens everyone up. There are few fools, and no malingerers. People give of themselves – small gifts like lip balm or tiny flashlights. I brought Cuban cigars. Edgy, but not as exciting as some 'gifts' that would have interested the federal authorities.
I'm hoping to bring the kids next year.
On my last day of my first Burning Man, at the Reno airport, a shoeless man (he had lost his shoes in the desert) was accosted by another dust-covered Burner carrying sneakers: 'Take these,' he said. 'They are my Burning Man shoes.' The shoeless man accepted the gift with dignity."•
Tags: Grover Norquist