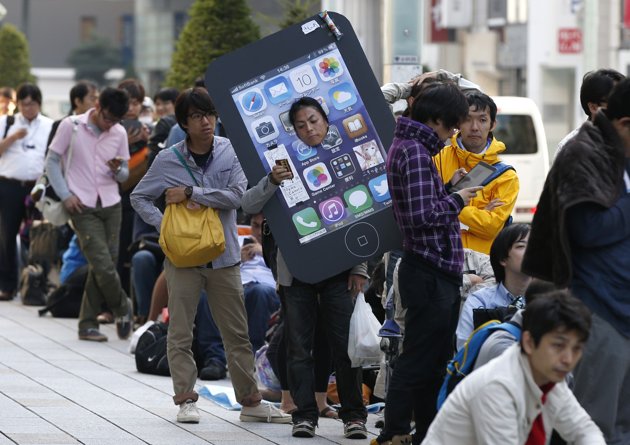 My main objection to the 10,000-hour rule is that it cherry-picks particular pieces of research that provide a nice round number for a narrative attempting to make sharp an old saw ("Practice Makes Perfect"). It tells a macro story that doesn't gibe with the micro, trying to pitch a camping tent over an entire city, stretching the fabric beyond its capacity for coverage.
The cult of Disruption is not dissimilar in how it goes about building its case. In the business world and beyond, radical innovation and its ability to replenish is revered, sometimes to a jaw-dropping extent. In one of my favorite non-fiction articles of the year, "The Disruption Machine," Jill Lepore of the New Yorker takes apart the bible behind the idea, Clayton M. Christensen's The Innovator's Dilemma, which like the 10,000-hour rule, builds its case very selectively and not necessarily accurately. An excerpt:
"The theory of disruption is meant to be predictive. On March 10, 2000, Christensen launched a $3.8-million Disruptive Growth Fund, which he managed with Neil Eisner, a broker in St. Louis. Christensen drew on his theory to select stocks. Less than a year later, the fund was quietly liquidated: during a stretch of time when the Nasdaq lost fifty per cent of its value, the Disruptive Growth Fund lost sixty-four per cent. In 2007, Christensen told Business Week that 'the prediction of the theory would be that Apple won't succeed with the iPhone,' adding, 'History speaks pretty loudly on that.' In its first five years, the iPhone generated a hundred and fifty billion dollars of revenue. In the preface to the 2011 edition of The Innovator's Dilemma, Christensen reports that, since the book's publication, in 1997, 'the theory of disruption continues to yield predictions that are quite accurate.' This is less because people have used his model to make accurate predictions about things that haven't happened yet than because disruption has been sold as advice, and because much that happened between 1997 and 2011 looks, in retrospect, disruptive. Disruptive innovation can reliably be seen only after the fact. History speaks loudly, apparently, only when you can make it say what you want it to say. The popular incarnation of the theory tends to disavow history altogether. 'Predicting the future based on the past is like betting on a football team simply because it won the Super Bowl a decade ago,' Josh Linkner writes in The Road to Reinvention. His first principle: 'Let go of the past.' It has nothing to tell you. But, unless you already believe in disruption, many of the successes that have been labelled disruptive innovation look like something else, and many of the failures that are often seen to have resulted from failing to embrace disruptive innovation look like bad management.
Christensen has compared the theory of disruptive innovation to a theory of nature: the theory of evolution. But among the many differences between disruption and evolution is that the advocates of disruption have an affinity for circular arguments. If an established company doesn't disrupt, it will fail, and if it fails it must be because it didn't disrupt. When a startup fails, that's a success, since epidemic failure is a hallmark of disruptive innovation."
Tags: Alan Shugart, Clayton M. Christensen, Jill Lepore, Josh Linkner