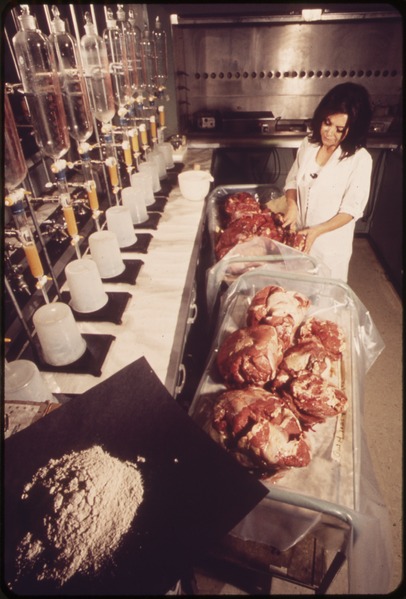 At some point in time, our descendants will look back in a shock at the sort of diet most Americans had during this era. GM foods probably shouldn't be feared any more than what we're eating now. From look at the future of genetically engineered foods at Kurzweil AI from Daniel Berleant, author of The Human Race to the Future:
"Beans don't taste as good as meat to many people. Yet there is no reason they can't be engineered to taste like small chicken nuggets. Processed fungus protein called mycoprotein, sold in grocery stores, tastes like chicken already. But why stop there? Potatoes with small hamburgers in the middle sounds good — let's call them 'hamburgatoes.'
There is no reason hamburgatoes can't be grown once genetic engineering gets further along. Carrots are crunchy, as are potato chips. So why not grow carrots that taste like potato chips, but retain the nutritional advantages of traditional carrots? Kids would want to eat more veggies.
Sunflower seeds come in packages at many supermarkets, but the ones with the seeds still in their shells seem less popular as snacks because they are harder to eat. You have to bite off the shells to get to the rather small seed inside.
Yet the sunflower seed market would almost certainly grow dramatically if the seeds were ten times larger or more. Imagine eating an enormous sunflower seed the size of a small egg … hefting its weight in the palm of your hand … cracking off its shell to reveal the rich, tasty meat within … and finally sinking your teeth in to savor its nutritious and distinctive flavor. A future sunflower could produce just a few seeds like that, instead of dozens and dozens of smaller seeds like the sunflowers they used to grow back around 2020."
Tags: Daniel Berleant