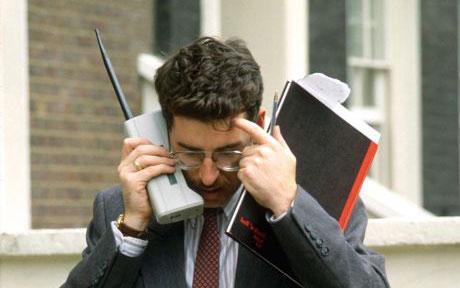 A passage from Carole Cadwalladr's new Guardian profile of futurist and Google employee Ray Kurzweil, who is often, though not always, right when making his bold predictions about technology:
"Bill Gates calls him 'the best person I know at predicting the future of artificial intelligence.' He's received 19 honorary doctorates, and he's been widely recognised as a genius. But he's the sort of genius, it turns out, who's not very good at boiling a kettle. He offers me a cup of coffee and when I accept he heads into the kitchen to make it, filling a kettle with water, putting a teaspoon of instant coffee into a cup, and then moments later, pouring the unboiled water on top of it. He stirs the undissolving lumps and I wonder whether to say anything but instead let him add almond milk – not eating diary is just one of his multiple dietary rules – and politely say thank you as he hands it to me. It is, by quite some way, the worst cup of coffee I have ever tasted.
But then, he has other things on his mind. The future, for starters. And what it will look like. He's been making predictions about the future for years, ever since he realised that one of the key things about inventing successful new products was inventing them at the right moment, and 'so, as an engineer, I collected a lot of data.' In 1990, he predicted that a computer would defeat a world chess champion by 1998. In 1997, IBM's Deep Blue defeated Garry Kasparov. He predicted the explosion of the world wide web at a time it was only being used by a few academics and he predicted dozens and dozens of other things that have largely come true, or that will soon, such as that by the year 2000, robotic leg prostheses would allow paraplegics to walk (the US military is currently trialling an 'Iron Man' suit) and 'cybernetic chauffeurs' would be able to drive cars (which Google has more or less cracked).
His critics point out that not all his predictions have exactly panned out (no US company has reached a market capitalisation of more than $1 trillion; 'bioengineered treatments' have yet to cure cancer). But in any case, the predictions aren't the meat of his work, just a byproduct. They're based on his belief that technology progresses exponentially (as is also the case in Moore's law, which sees computers' performance doubling every two years). But then you just have to dig out an old mobile phone to understand that. The problem, he says, is that humans don't think about the future that way. 'Our intuition is linear.'
When Kurzweil first started talking about the 'singularity,' a conceit he borrowed from the science-fiction writer Vernor Vinge, he was dismissed as a fantasist. He has been saying for years that he believes that the Turing test – the moment at which a computer will exhibit intelligent behaviour equivalent to, or indistinguishable from, that of a human – will be passed in 2029. The difference is that when he began saying it, the fax machine hadn't been invented. But now, well… it's another story."
Tags: Bill Gates, Carole Cadwalladr, Ray Kurzweil