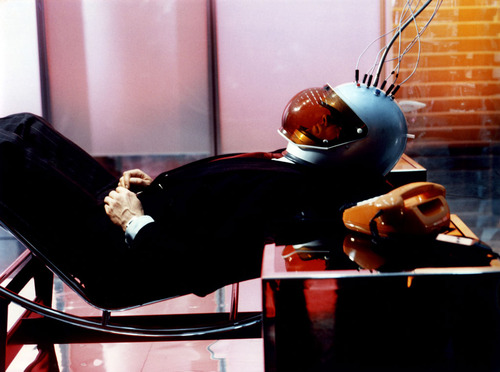 Whether we're talking about governments and corporations spying on individuals or citizens leaking classified documents, I think the main problem isn't that legislation hasn't yet caught up to technology, but that it can't and won't. When information is so easy to intercept, when you can download Deep Throat, when everyone can be proven guilty, what will the new morality be?
A few differences between Ellsberg's Pentagon Papers leak and Assange, Manning and Snowden, from "The Three Leakers and What to Do About Them," by David Cole at the New York Review of Books:
"First, unlike Nixon, Obama did not attempt to prohibit the publication of any of Snowden's or Manning's leaks. The Pentagon Papers case, thanks in part to Goodale's own arguments before the courts, established an extraordinarily high legal bar for enjoining publication, and that bar holds today. For many of the justices in the Pentagon Papers case, however, that bar applied only to 'prior restraints'—requests to prohibit publication altogether—and would not apply to after-the-fact criminal prosecutions of leakers. While the Times was not prosecuted, Ellsberg was, and his case was dismissed not on First Amendment grounds, but on the basis of prosecutorial misconduct.
Second, the digital age has profoundly altered the dynamics and stakes of leaks. Computers make stealing documents much more efficient. Ellsberg had to spend months manually photocopying the Pentagon Papers. Manning used his computer to download over 700,000 documents, and Snowden apparently stole even more. The Internet makes disclosures across national borders much easier. Manning uploaded his documents directly to WikiLeaks' website, hosted in Sweden, far beyond US reach. Snowden gave access to his documents to journalists in Germany, Brazil, and the US, and they have in turn published them in newspapers throughout the world.
Third, computers and the Internet have at the same time made it easier to identify and prosecute leakers. When someone leaked the fact that the US had placed an agent inside an active al-Qaeda cell in May 2012, an entirely unjustifiable disclosure, the Justice Department spent eight months investigating the old-fashioned way, interviewing over 550 people without success. But when the prosecutors subpoenaed phone records of the Associated Press offices and reporters involved in publishing the story, they promptly identified the leaker, an FBI agent, and obtained a guilty plea."
Tags: Bradley Manning, Chelsea Manning, Daniel Ellsberg, David Cole, Julian Assange