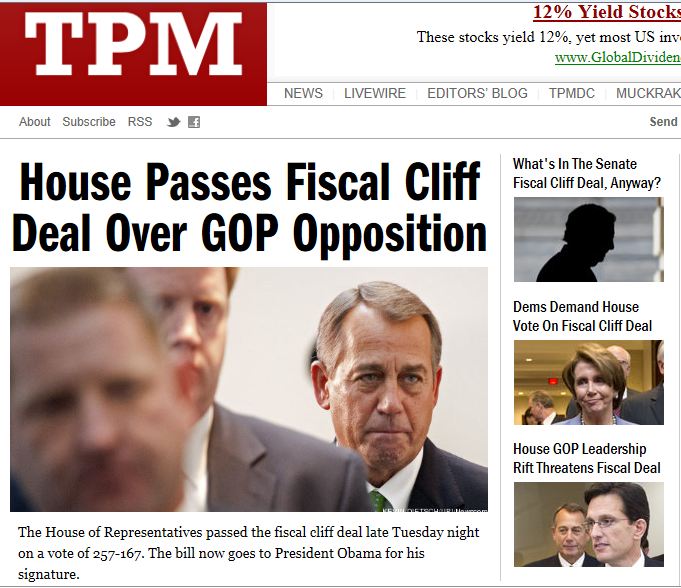 Language is a funny thing, and there's no way that Walter H. Stern could have guessed that a phrase he came up with 56 years ago would be the lead of his obituary in 2013. From Margalit Fox in the New York Times:
"In fact, the first known print citation, the O.E.D. goes on to say, appeared more than half a century ago, on Oct. 20, 1957, on the front page of The Times.
'To the prospective home owner wondering whether the purchase of a given house will push him over the fiscal cliff,' the article begins, 'probably the most difficult item to estimate is his future property tax.'
The man who wrote that article — and in so doing gave life to a phrase that has lately poured from the lips of pundits, politicians and the public worldwide — was Walter H. Stern, a former real estate writer for The Times who died last Saturday at 88.
Mr. Stern was associated with The Times from 1942 until 1961, when he left to pursue a career in public relations. What he could scarcely have known that day in 1957 was that in the course of writing an analytical article about taxation, he built a small but powerful lexicographic time bomb.
'Fiscal cliff' lay largely dormant for decades, cropping up in The Times on only seven more occasions through the end of 2011.
Then it exploded."
Tags: Margalit Fox, Walter H. Stern