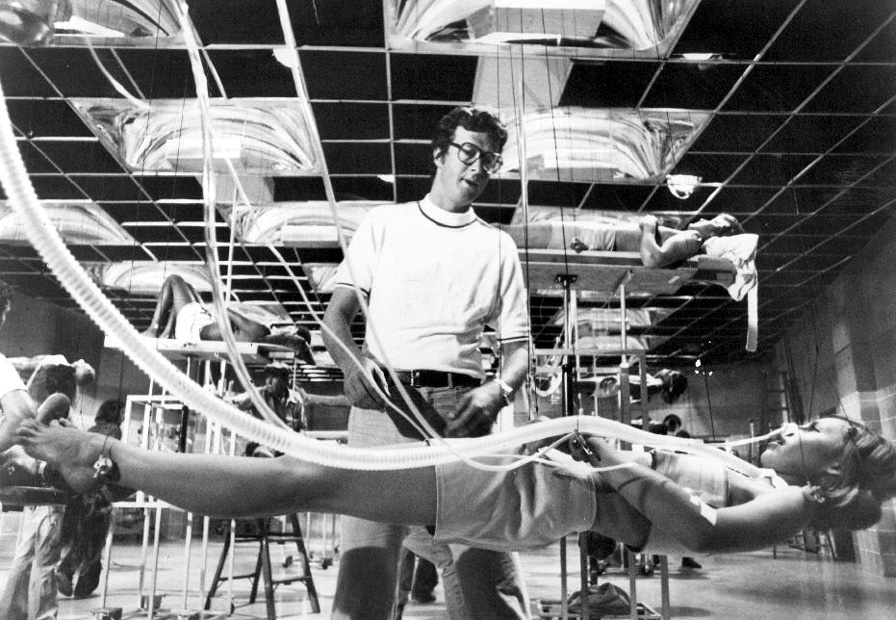 In 1999,  Michael Crichton played what he knew to be a fool's game and predicted the future. He was not so successful. Things he got wrong: Printed matter will be unchanged, movies will soon be dead, communications will be consolidated into fewer hands. Well, he did foresee YouTube.
Crichton, who was fascinated by science and often accused of being anti-science, commenting in a 1997 Playboy interview on technology creating moral quandries we're not prepared for: "I think we're a long way from cloning people. But I am worried about scientific advances without consideration of their consequences. The history of medicine in my lifetime is one of technological advances that outstrip our ethical systems. We've never caught up. When I was in medical school—30-odd years ago—people were struggling to deal with mechanical-respiration systems. They were keeping alive people who a few years earlier would have died of natural causes. Suddenly people weren't going to die of natural causes. They were either going to get on these machines and never get off or—or what? Were we going to turn the machines off? We had the machines well before we started the debate. Doctors were speaking quietly among themselves with a kind of resentment toward these machines. On the one hand, if somebody had a temporary disability, the machines could help get them over the hump. For accident victims—some of whom were very young—who could be saved if they pulled through the initial crisis, the technology saved lives. You could get them over the hump and then they would recover, and that was terrific.
But on the other hand, there was a category of people who were on their way out but could be kept alive. Before the machine, 'pulling the plug' actually meant opening the window too wide one night, and the patient would get pneumonia and die. That wasn't going to happen now. We were being forced by technology to make decisions about the right to die—whether it's a legal or religious issue—and many related matters. Some of them contradict longstanding ideas in an ethically protected world; we weren't being forced to make hard decisions, because those decisions were being made for us—in this case, by the pneumococcus.
This is just one example of an ethical issue raised by technology. Cloning is another. If you're knowledgeable about biotechnology, it's possible to think of some terrifying scenarios. I don't even like to discuss them. I know people doing biotechnology research who have decided not to pursue avenues of research because they think they're too dangerous. But we go forward without sorting out the issues. I don't believe that everything new is necessarily better. We go forward with the technology while the ethical issues are still up in the air, whether it's the genetic variability of crop streams, which is a resource in times of plant plagues, to the assumption that we all have to be connected all the time. The technology is here so you must use it. Do you? Do you have to have your cell phone and your e-mail address and your Internet hookup? I was just on holiday in Scotland without e-mail. I had to notify people that I wouldn't be checking my e-mail, because there's an assumption that if I send you an e-mail, you'll get it. Well, I won't get it. I'm not plugged in, guys. Some people are horrified: 'You've gone offline?' People feel so enslaved by technology that they will stop having sex to answer the telephone. What could be so important? Who's calling, and who cares?"