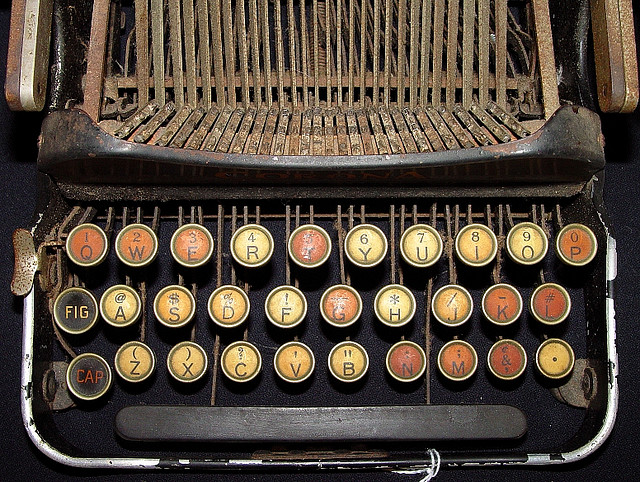 From another great obituary in the New York Times by Margalit Fox, this one about a nonagenarian typewriter repairman who triumphed in a small way over time itself:
"Mr. [Manson] Whitlock was often described as America's oldest typewriter repairman. He was inarguably one of the country's longest-serving.
Over time he fixed more than 300,000 machines, tending manuals lovingly, electrics grudgingly and computers never.
"I don't even know what a computer is,' Mr. Whitlock told The Yale Daily News, the student paper, in 2010. 'I've heard about them a lot, but I don't own one, and I don't want one to own me.'
Whitlock's Typewriter Shop once supported six technicians, who ministered to patients with familiar names like Royal, Underwood, Smith and Corona, and curious ones like Hammonia and Blickensderfer.
The shop, near the Yale campus, attracted a tide of students and faculty members; the Pulitzer Prize-winning writers Robert Penn Warren, Archibald MacLeish and John Hersey; the Yale classicist Erich Segal, who wrote the best-selling novel Love Story on a Royal he bought there; and, on at least one occasion, President Gerald R. Ford.
In recent years, however, until he closed the shop in June, Mr. Whitlock was its entire staff, working with only a bust of Mark Twain for company."
••••••••••
More typewriter-related posts:
Tags: Margalit Fox