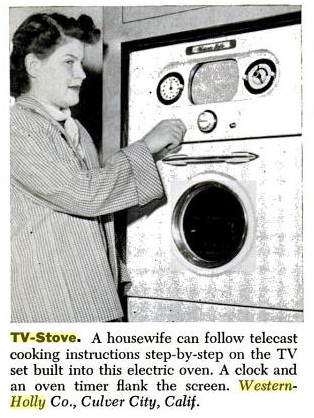 From "Disruptions: More Connected, Yet More Alone," Nick Bilton's New York Times article which wonders whether smartphone immersion is permanent or whether there will be a retreat from its ubiquity:
"In the late 1950s, televisions started to move into the kitchen from the living room, often wheeled up to the dinner table to join the family for supper. And then, TV at the dinner table suddenly became bad manners. Back to the living room the TV went.
'It never really caught on in most U.S. homes,' said Lynn Spigel, a professor at the Northwestern University School of Communication and author of the book, Make Room for TV. 'At one point, a company even tried to invent a contraption called the TV Stove, which was both a TV and a stove,' she said.
So are smartphones having their TV-in-the-kitchen moment?"
Tags: Lynn Spigel, Nick Bilton