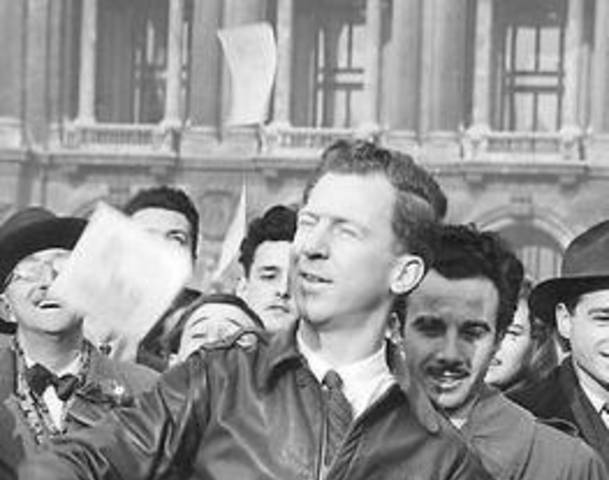 If you missed Margalit Fox's great New York Times obituary about Garry Davis, a U.S. WWII veteran who renounced his American citizenship to become a citizen of the world, check it out. An excerpt:
"Garry Davis, a longtime peace advocate, former Broadway song-and-dance man and self-declared World Citizen No. 1, who is widely regarded as the dean of the One World movement, a quest to erase national boundaries that today has nearly a million adherents worldwide, died on Wednesday in Williston, Vt. He was 91, and though in recent years he had largely ceased his wanderings and settled in South Burlington, Vt., he continued to occupy the singular limbo between citizen and alien that he had cheerfully inhabited for 65 years.
'I am not a man without a country," Mr. Davis told Newsweek in 1978, 'merely a man without nationality.'
Mr. Davis was not the first person to declare himself a world citizen, but he was inarguably the most visible, most vocal and most indefatigable.
The One World model has had its share of prominent adherents, among them Albert Schweitzer, Jean-Paul Sartre, Albert Einstein and E. B. White.
But where most advocates have been content to write and lecture, Mr. Davis was no armchair theorist: 60 years ago, he established the World Government of World Citizens, a self-proclaimed international governmental body that has issued documents — passports, identity cards, birth and marriage certificates — and occasional postage stamps and currency.
He periodically ran for president of the world, always unopposed."
Tags: Garry Davis, Margalit Fox