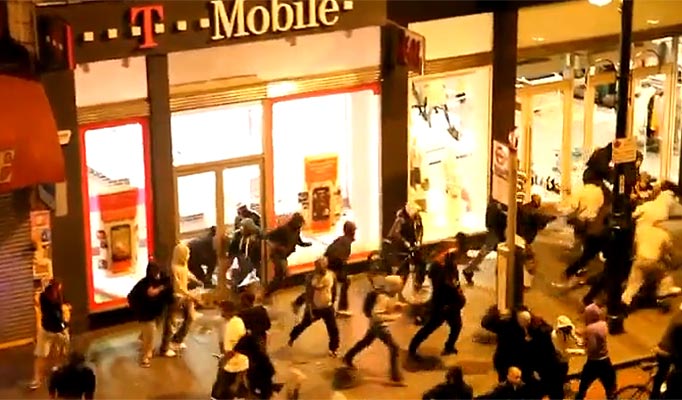 From Liz Gannes' All Things D article about Eric Schmidt and Jared Cohen's new book about our technological future:
"Written with Google Ideas director Jared Cohen, The New Digital Age was released today. It's dense, though readable, and floats between visions of a hologram-and-robot-enhanced future for the developed world, and scarily specific predictions of how dictators will get hold of technology and use it for evil.
'The Internet is the largest experiment involving anarchy in history,' Schmidt and Cohen write, as they forecast all sorts of 'painful liminal periods' while things like privacy, citizenship and reporting get figured out as the next five billion people come online, joining the two billion that already are.
Schmidt and Cohen are not going to spark a social movement or even an op-ed war, a la that other recent tech exec book, Sheryl Sandberg's Lean In. But they did manage to write a surprisingly non-corporate book that talks about Twitter at least 10 times as much as it does about Google's driverless cars."
Tags: Eric Schmidt, Jared Cohen, Liz Gannes