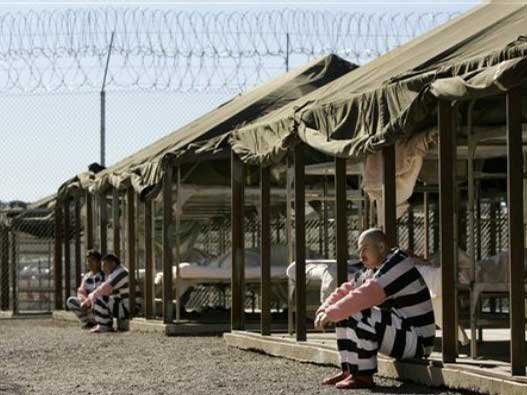 An 18-year-old in Arizona was arrested for a DUI and wound up in Joe Arpaio's Tent City jail compound, the Sheriff's  self-described "concentration camp" for those awaiting trial, many of of whom are made to wear pink underwear and all of whom sweat it out in desert heat. The teen just did an Ask Me Anything on Reddit. A few exchanges follow.
_____________________________
Question:
Tent City, what's that?
Answer:
It's jail, but you're outside in these big military style tents with bunk beds. In Phoenix, and I was there in the summer; So needless to say it gets pretty toasty. They pay more for their dog food than they do for their inmate food apparently.
Question:
Did you wear the pink underwear?
Answer:
Nope!
There's two totally separate areas. The "N-yard" which is for the inmates who committed more serious crimes and were there for longer. They had the striped jumpsuit and pink underwear, etc. They had to change in front of everyone on the processing in as well (get naked in front of like 20 dudes).
Luckily, being my first offense and I "had a job" (work for myself, Judge was pretty lenient since it was a first offense..ever.. for me), I got what's called Work Release.
Work Release means on the weekdays, I got to leave at 7am and had to be be back by 7pm to spend the night there. You had to spend the whole weekends there as well (60 hours total). But you also got to wear your civilian clothes, and that alone was quite awesome. Thank god.
_____________________________
Question:
What was the weirdest thing you learned? 
Tags: Joe Arpaio