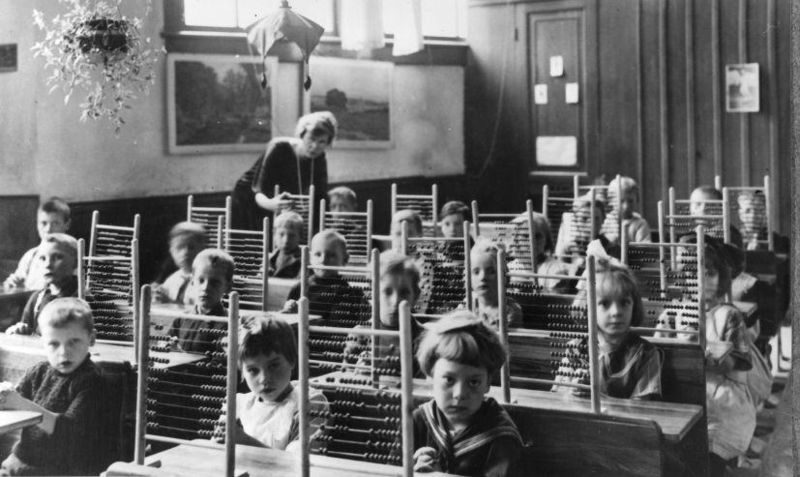 From an Ask Me Anything at Slashdot with Steve Wozniak, an exchange about improving American education:
"Question:
Woz, what changes would you recommend to fix the K-12 education system in the U.S.?
Steve Wozniak:
Computers offered a real change in the tools of the classroom, but they don't seem to have changed much. The learning is the same, only done via computers, for the most part. I had hoped for more.
I do want to feel a part of the big improvement someday, so I hope that there is some further step with computers. That would be when a computer becomes conscious and caring and becomes the best friend that each student wants to be with. It will look at their faces and speak the way that particular student likes and be a good friend more than a teacher.
One thing that has not changed over time in education is that we all, in a class, get the same material presentation together. The same pages as everyone else on Monday, the same pages on Tuesday, etc. Individuals as we are, we have different lapses along the way. A teacher could back up and explain something to fill in a gap, but each of the 30 students has different 'gaps.' The solution will be the equivalent of one teacher per student.
This opens the door to a student choosing to get only straight A's, and only studying subjects they want to. And there will be more room to teach thinking and creativity and not all the same answer, which is not even their own answer, but out of a book. It's a brave step, but right.
I learned the capital cities of all 50 states. How could anyone in life ever need to know such a worthless thing. The only worth is to show you can memorize it. But today it gets turned into a grade and a determination of what intelligence is. We have to break from that paradigm but can't with today's 30-student classes. Or should I say 'day care?'
Schools are short of money because students don't get a vote and votes turn into money. It's a bad consequence of finding education to be a right and that means it has to be supplied by government. Government money follows votes. A family of 5 gets no more votes than a family of 2. Which wants the better school? But the votes by families of 2 are against more money for schools."
Tags: Steve Wozniak