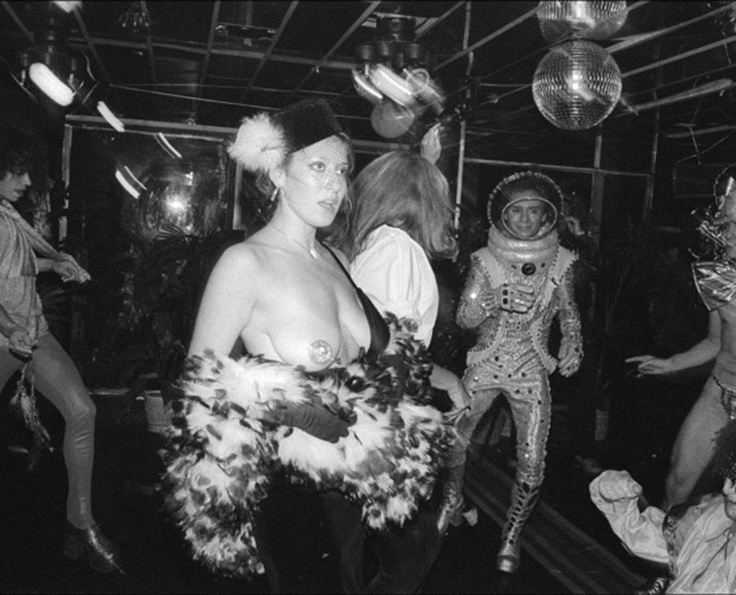 Much to his chagrin, Gay Talese was the subject of a 1973 New York profile by Aaron Latham, who followed the famed New Journalist as he did first-hand research on the sexual revolution, dropping trou and taking notes at massage parlors and the sex club Plato's Retreat, for a book that would ultimately be titled Thy Neighbor's Wife. Many years after the infamous article, Talese told the Paris Review that the New York piece had "tainted me, trivialized me…I'm pictured in a massage parlor on West Fifty-seventh Street, frolicking around in the nude. I didn't have that much dignity after that was published." An excerpt from the infamous article:
"To research his book on America's sex change, Gay went to work managing not one but two massage parlors. He served as the day manager at one and as the night manager at the other. Gay defends massage parlors by saying, 'It is obviously better to be masturbated by massage girls than to masturbate yourself.'
His day would start about noon, when he would walk over to The Middle Earth, at 51st Street and Third Avenue, and open up. The Middle Earth stands around the corner from the Random House building where Nan Talese works as an editor. While Nan sat her desk on the eleventh floor of a glass-and-steel skyscraper, Gay would sit at this desk on the second floor of a brownstone. While up above Nan flipped through the pages of manuscripts, down below Gay would flip through the pages of a photograph album displaying pictures of the girls he had available. When the customer selected a photo he liked, Gay would call the girl's name and then ask for $18. The girl chosen would appear and lead the customer into a massage room. Half an hour later, she would say goodbye to the customer, stuff the sheet in a garbage can that served a laundry hamper, and go to the bathroom to wash her hands.
At 7 p.m., Gay would leave The Middle Earth and proceed to his second job at The Secret Life, at 26th Street and Lexington Avenue, where he not only took the customers' money ($15), but frisked them before he let them have a girl. He twice removed guns from men who had come for massages (one was a policeman). Gay held the guns at the desk until the men were finished with the girls. He did not want his book to turn into an In Cold Blood."
____________________________
"At Plato's Retreat, you can make your dreams come true":
Tags: Aaron Latham, Gay Talese