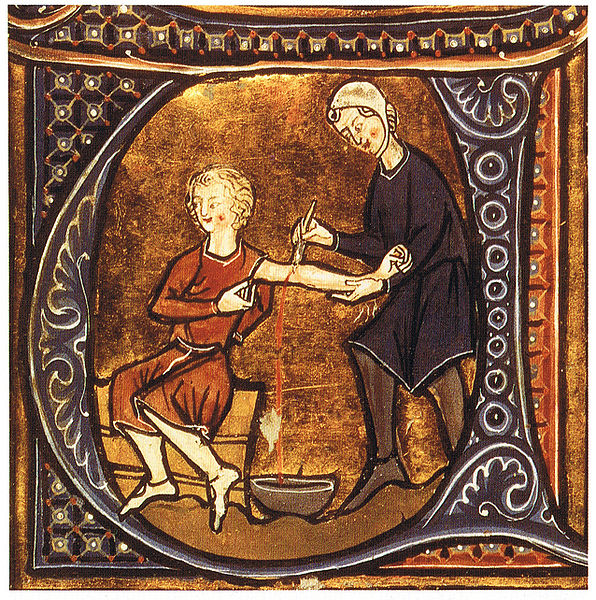 An excerpt (via Wired) from The Red Market, Scott Carney's horrifying account of contemporary flesh peddlers of all sorts, including an Indian farmer who holds people captive and "milks" them for blood which is sold for profit:
"For the last three years the man had been held captive in a brick-and-tin shed just a few minutes' walk from where the farmers were drinking tea. The marks on his arms weren't the tell-tale signs of heroin addiction; they came from where his captor, a ruthless modern-day vampire and also a local dairy farmer and respected landowner named Papu Yadhav, punctured his skin with a hollow syringe. He had kept the man captive so he could drain his blood and sell it to blood banks. The man had managed to slip out when Yadhav had forgotten to lock the door behind him.
The emaciated man brought the officers to his prison of the last three years: a hastily constructed shack sandwiched between Papu Yadhav's concrete home and a cowshed. A brass padlock hung from the iron door's solid latch. The officers could hear the muffled sounds of humanity through the quarter inch of metal.
They sprung the lock and revealed a medical ward fit for a horror movie. IV drips hung from makeshift poles and patients moaned as if they were recovering from a delirium. Five emaciated men lying on small woven cots could barely lift their heads to acknowledge the visitors. The sticky air inside was far from sterile. The sun beating down on the tin roof above their heads magnified the heat like a tandoor oven. One man stared at the ceiling with glassy eyes as his blood snaked through a tube and slowly drained into a plastic blood bag on the floor. He was too weak to protest."
Tags: Papu Yadhav, Scott Carney