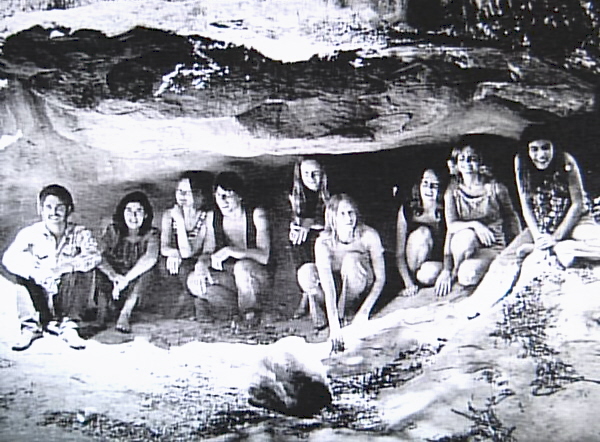 From "Manson: An Oral History," Los Angeles Magazine's 2009 recollection of the man behind the 1969 Tate-LaBianca murders, which rocked Hollywood and shocked a nation:
Bill Gleason, Los Angeles County deputy sheriff assigned to probe auto thefts. He is 77 and retired.

Charles Manson and some of his group just showed up at the Spahn Ranch and started living in the movie sets. Most of the buildings were false fronts, but they made them into rooms. I thought they were just a bunch of hippies, but we started getting reports that members of the Straight Satans, a motorcycle gang from Venice, were going to the ranch on weekends and partying. The word was that they were trading drugs for sex with the women there. Some of the women were runaway juveniles who provided Manson with cash and credit cards stolen from their homes. We also had reports that members of the group were shooting a machine gun. The Manson people were also stealing and building dune buggies and driving them onto adjoining properties, creating a nuisance. A couple of nights before the raid, we hiked into the ranch and found a stolen, brand-new 1969 Ford and a stolen Volkswagen. That was the main basis for our search warrant—to recover these vehicles and try to identify who stole them.

I really didn't pay much attention to Manson. We'd already taken most of the adults out, and everyone was saying, "Where's Charlie." He was hiding under one of the buildings. The deputies had to go in and forcibly remove him. I arrested them one week after the Tate murders, but none of them said anything. Everybody just sat there."
---
"The Family" is arrested, December 2, 1969. Lynette "Squeaky" Fromme, who is interviewed in this report. tried to assassinate President Ford in 1975.
Tags: Bill Gleason, Charles Manson, Sharon Tate